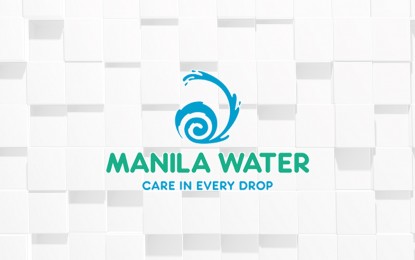 MANILA – For the second year in a row, Manila Water has been adjudged by LinkedIn as the 7th top company for 2022 in the Philippines for professionals to grow their careers.
"We are grateful to get this affirmation from LinkedIn on the programs we do for the total well-being, development and career growth of our employees," Jocot de Dios, Manila Water president and chief executive officer, said in a press statement on Thursday.
"This is a significant recognition that the organization can truly be proud of," he said, saying that making it to this list during the pandemic years made it even more meaningful for us.
"It shows how the company is totally committed to give the best of what we can do to help our employees stay healthy, safe and productive in this unprecedented period of their working lives," he added.
In the company information sheet sent to LinkedIn, Manila Water said amid the difficulties and challenges posed by the Covid-19 pandemic to the well-being of people and the growth of economic and companies, the company realized that the pandemic is also an unprecedented reality that everyone needs to face over an extended period of time.
Meanwhile, Manila Water Corporate Human Resources Group Director Janine Tan-Carreon said to help its employees overcome the impact brought about by Covid-19, the company focused its people strategy on total employee well-being. Programs centered on social, emotional, physical, psychological, career development and financial support to help employees cope with the fluid uncertainty of their day-to-day work experiences.
"At the start of the pandemic till today, there is a lot of collaboration across teams to respond to the uncertainty. We became a borderless organization, breaking silos to get the job done for the well-being of our employees. We all had a single north star to make everyone safe, healthy and productively thrive amidst the pandemic." Carreon added.
Apart from operating in Metro Manila's East Zone for close to 25 years, Manila Water has expanded its operations to top metros and key cities in the Philippines which include the famed beach destination Boracay Island, the gateway to the southern corridor Laguna Province, the international business hub of Clark, the Queen City of Southern Philippines Cebu Province and further down south in Davao, among others.
Manila Water has also ventured into the international water landscape through its business operations in Vietnam, Thailand, Indonesia, and the Kingdom of Saudi Arabia.
The 2022 LinkedIn Top Companies list is created exclusively using data from the online professional network's more than 700 million members across the globe. This is the 2nd annual ranking of the 15 best workplaces to grow your career, all based on unique LinkedIn data. These are the companies that are offering stability in our ever-changing world of work — the ones that are not only attracting employees but retaining them, more importantly.
The evaluation methodology is built on seven key pillars, each revealing an important element of career progression in the workplace: ability to advance, skills growth, company stability, external opportunity, company affinity, gender diversity and spread of educational background. (PNA)