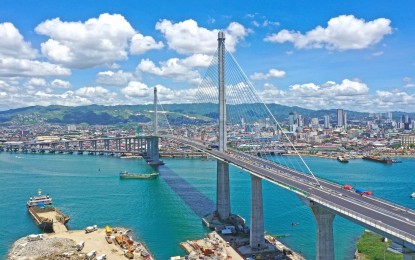 CEBU CITY – The increase in sales and sustained housing demand is an indicator of recovery from the coronavirus disease 2019 (Covid-19) pandemic, a Cebu-based real estate company said on Friday.
Jose Soberano III, Cebu Landmasters Inc. (CLI) chairperson and chief executive officer, reported that the recovery of the property sector from the effects of the pandemic is evident in the firm's income performance when it effectively surged past its 2019 pre-pandemic bottomline by 30 percent.
The listed property firm has reported a record PHP2.61 billion net income attributable to shareholders in 2021, up 42 percent from 2020's PHP1.85 billion.
Soberano said the company's 2021 performance exceeded "puts us in a position to pick up from where we left off pre-Covid" and shows that the industry is on track to sustained recovery moving forward.
He added there continues to be a "solid housing demand in the Visayas and Mindanao, particularly in the economic and mid-income segments," which drove the firm's sales to hit a record PHP16.5 billion in 2021, 16 percent more than the previous year.
By the end of 2021, Soberano said construction was in full-swing across all their project sites in 16 key cities in Visayas and Mindanao, and catch-up measures had been put in place to compensate for delays caused by quarantine restrictions.
A major investment now progressing as planned is Masters Tower Cebu which will generate 10,500 square meters of gross leasable area and also incorporates Sofitel Cebu City's 195 rooms.
Another anchor project is the 125-room Abaca Resort Mactan, a luxury hotel designed to be among Cebu's premier hotel destinations, coming at a time when the tourism industry also looks to sustain recovery post-pandemic.
CLI has one operating hotel with seven other brands under different stages of construction. This will deliver a total of 1,775 keys to CLI's growing hospitality portfolio by 2025. (PNA)