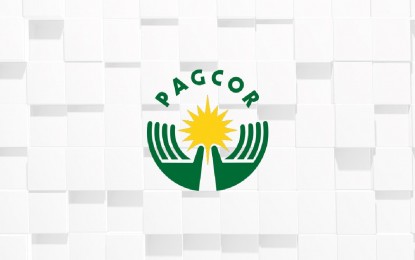 MANILA – The Philippine Amusement and Gaming Corporation (PAGCOR) turned over PHP6 billion in cash dividends to the National Treasury on Monday, bringing to PHP48.94 billion its total remittances for dividend years 2016 to 2021.
The latest remittance represents the agency's declared dividends for 2021 amounting to PHP1.04 billion and its additional/advance cash dividends (that may be applied against future dividend obligations) worth PHP4.95 billion.
With this contribution, PAGCOR maintains its status as one of the government-owned and controlled corporations (GOCCs) in the elite "Billionaires' Club" or agencies that remit cash dividends of at least a billion pesos to the government.
The state-run gaming firm has consistently been one of the top three contributors among GOCCs. Last year, the agency turned over a total of PHP5 billion in cash dividends and advances (applicable to future obligations) to the National Treasury for the dividend year 2020.
Prior to that, it made its highest remittance of PHP18 billion, representing cash dividends for the years 2019-2020.
PAGCOR made its latest remittance in response to the request of Department of Finance (DOF) Secretary Carlos Dominguez for support to the government's funding of the increase in social expenditures to mitigate the impact of the Russia-Ukraine conflict on the vulnerable sectors.
PAGCOR Chairman and CEO Andrea Domingo said the agency was able to contribute substantially to the state coffers with the country starting to recover from the economic effects of the global health crisis and their gaming operations easing back to normalcy.
"We are now gaining momentum towards economic recovery as all businesses, including the gaming industry, are now on full operational level and revenues start pouring in once again. This enables us to fulfill our financial obligations with the government and to remain committed as one of its major partners in nation-building," she said.
Even amidst the pandemic when gaming operations were temporarily halted, the state-run gaming firm was able to implement its corporate social responsibility programs and fund various coronavirus disease (Covid-19) and non-Covid related projects.
Deputy Treasurer Ed Mariño and OIC-Director Kenneth Ian Francisco formally received PAGCOR's cash dividends contribution at the Bureau of the Treasury office in Intramuros, Manila.
"This latest dividend contribution from PAGCOR will greatly help in our government's effort to cushion the economic effects of the Russia-Ukraine war and continue our recovery from the pandemic," Mariño said.
PAGCOR's Vice President for Finance Group Recto Baltazar, Jr. and Assistant Vice President for Fund Management Lolita Gonzales represented the agency during the simple turnover ceremony.
The remittance by GOCCs of at least 50 percent of their net earnings to the National Government is mandated under Republic Act No. 7656, otherwise known as the Dividends Law. (PR)