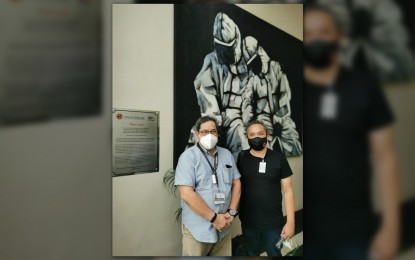 MANILA – The Philippine General Hospital marked its second year of being designated as the National Covid-19 Referral Center on March 30, 2022, with the unveiling of three big paintings by renowned artist Roberto Sanchez.
The paintings depict the struggles of PGH front-liners that responded to the onslaught of the pandemic thru their talent, dedication, and zeal for the medical profession.
Dr. Gerardo "Gap" Legaspi, Director of the PGH received the 7x9 feet paintings donated by Batch 96 of the Upsilon Sigma Phi and Sigma Delta Phi as part of their 25th-year celebration.
"The murals depict a huge part of the emotion and the experiences that all of the front liners went thru over the last two years. And engraving them in long-lasting murals will remind us that whatever difficulty can be surpassed if we work together, stay committed and dedicated to the ideals that our profession has set for us," Legaspi said during a short ceremony at one of the center's wards.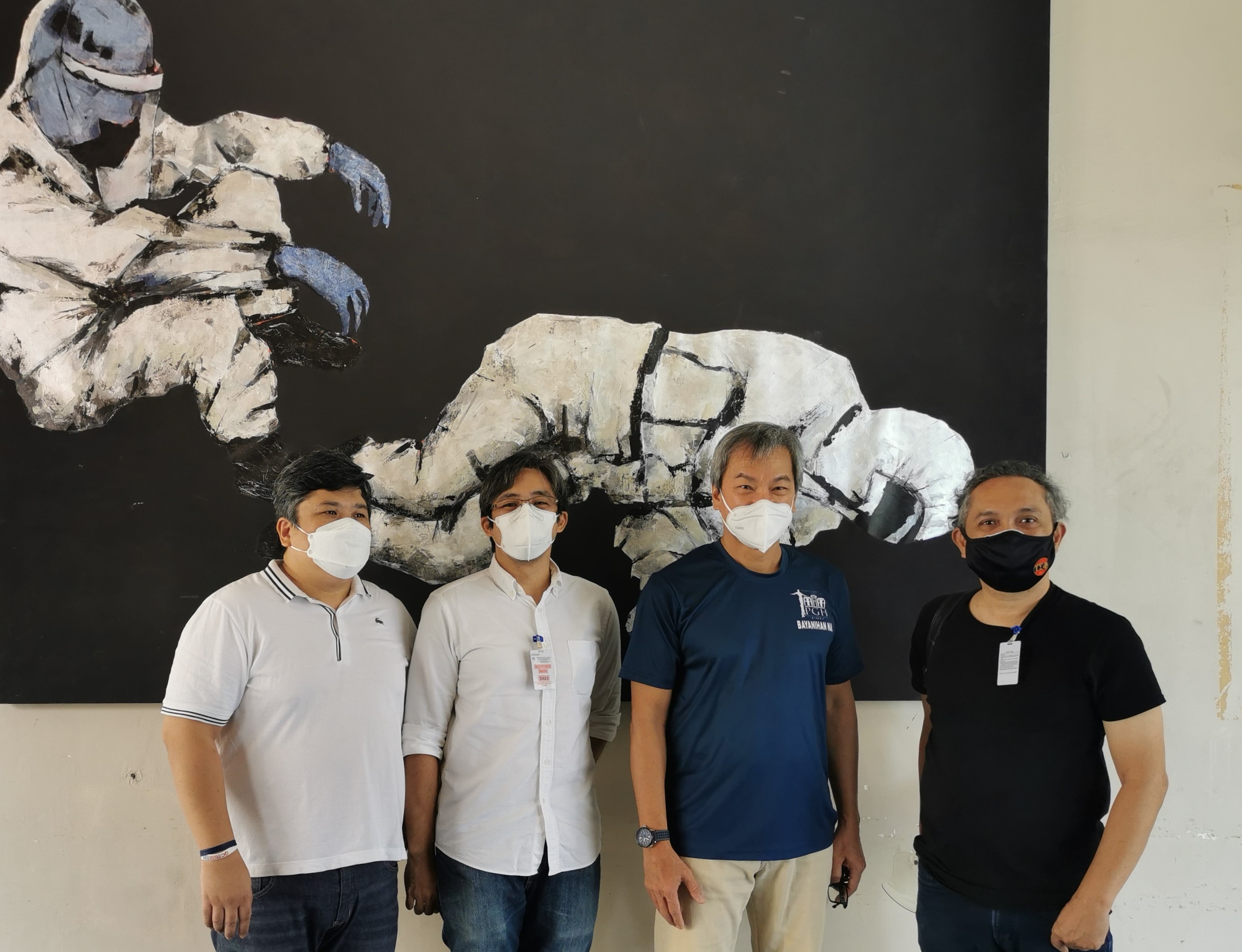 Also in attendance during the turnover of the paintings were Upsilon Sigma Phi Alumni Association trustee Jon Javier, Dr. Teodoro Herbosa, adviser to the National Task Force Against Covid-19, Angelo Serrano of Batch 96, and artist Roberto Sanchez.
The PGH National Covid-19 Referral Center is a joint effort by the University of the Philippines, the Department of Health, and the private sector.
Since its inauguration in 2020, it has served thousands of Covid patients in the country largely thru the great sacrifice and service rendered by all PGH medical front-liners. (PR)