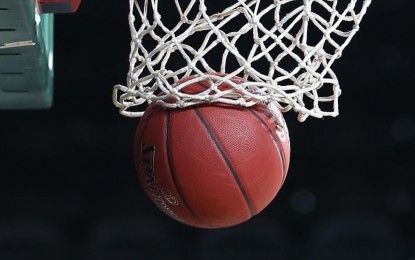 MANILA – Matty Erolon scored the winning basket, while Cedrick Manzano put up a defensive gem in the end as Adamson escaped with a 64-63 win against Far Eastern University (FEU) in Matchday 8 of the UAAP men's basketball tournament on Tuesday at the Mall of Asia Arena in Pasay.
Erolon scored on a corner three with three seconds off a kick-out pass from Jerom Lastimosa as the Soaring Falcons prevailed despite losing a 14-point lead built in the first half.
The Tamaraws still had a chance to steal the game, but Manzano picked the pass intended for Emman Ojuola as time ran out.
Lastimosa finished with 17 points, eight rebounds, two assists, and one block for Adamson, which began the second round of the eliminations on a high note by snapping a five-game losing streak and moving up to 2-6 for the season.
Manzano added 14 points on a perfect 7-for-7 shooting, four rebounds, one block, and one steal off the bench.
LJ Gonzales had his 20-point performance on top of five rebounds, four assists, and two steals flushed as FEU missed out on tying National University (NU), which lost to the University of the Philippines (UP) in the first game, for fourth place and instead fell to 3-5.
The Fighting Maroons began their own second-round campaign with their winning run sustained by edging the Bulldogs, 84-76.
UP nearly lost its own early double-digit lead but pulled away for good late in the game to hold off NU.
Carl Tamayo led the Fighting Maroons, who have now won seven straight games after dropping their season opener against the Ateneo Blue Eagles, with 21 points, 10 rebounds, two assists, and three steals.
Ricci Rivero and Zav Lucero each added 16 markers.
John Lloyd Clemente made 18 points, three boards, and one dime for the Bulldogs, who fell to 4-4. (PNA)