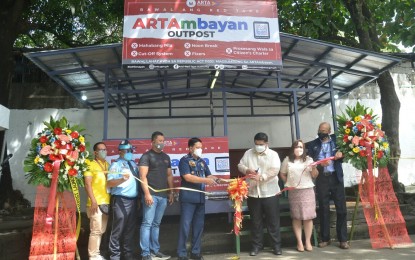 MANILA – The Anti-Red Tape Authority (ARTA) is bringing closer its services to the public as it eyes to open a complaint post inside a mall where citizens can air their concerns against erring government offices.
During the Kapihan sa ARTA on Tuesday, ARTA Undersecretary Carlos Quita said the agency would establish the ARTA-SM Action Center after Holy Week.
Quita said the ARTA-SM Action Center will serve as a public assistance desk using information technology applications where the public can file their queries and concerns to the government.
He added that this action center is in a high foot traffic location that complements other ARTA outposts.
ARTA is expanding its channels to receive complaints and concerns of the public against red tape in government offices.
The agency launched its first ARTAmbayan Outpost in Quezon City.
It also opened other channels for complaints such as e-mail, social media, and mobile numbers on top of the government's Hotline 8888 or the Citizens' Complaint Center. (PNA)