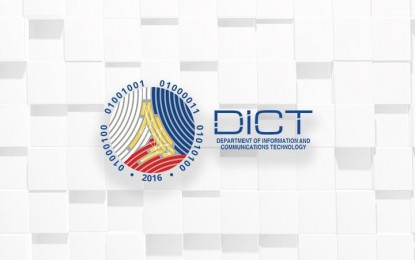 MANILA – The Department of Information and Communications Technology (DICT) on Tuesday announced changes to the registration, accreditation, and monitoring of tower, satellite, and delivery companies to streamline and remove "red tape."
In a statement, DICT Secretary Emmanuel "Manny" Caintic said the changes were made through the DICT Department Circular (DC) No. 001, series of 2022 signed last Friday.
"This would achieve the instructions of president Duterte to remove red tape and unnecessary steps, costs, and procedures in governmental dealings, as well as conform to Republic Act No 11032 or the Ease of Doing Business and Efficient Government Service Delivery Act of 2018," Caintic said.
He expressed concern over a dialogue he had with the heads of various private express and messenger delivery services (PEMDES) over their regulatory processing difficulties and other problems.
"As the chief government agency responsible for the information and communications infrastructure to supplement the growth of e-commerce that has led to the monumental rise of this delivery industry, I have taken measures to ensure that the policies and procedures for registration and regulation are streamlined and red-tape free," Caintic said.
He said the Postal Regulation Division (PRD) has been restructured into the ICT Infrastructure and Services Enabling Division (IISED) and will be under the "direct control and supervision" of the Office of the Undersecretary for Digital Philippines (OUDP).
"You may wonder why I have made such a decision and the answer is simple. Private messenger and courier services are riding the growth brought about by e-commerce in the country," Caintic said.
By simplifying and making the process easy for companies entering the PEMDES space, he said the DICT hopes to enable companies that will bring "thousands of jobs" to Filipinos, provide services to online sellers, and improve the sector.
He noted that the logistics market alone is set to reach over PHP1 trillion by 2024.
"These are just some of the measures I have approved to better improve the regulatory environment in the ICT space. I have instructed my officials and staff to best ensure that our processes and procedures are efficient, effective, and red-tape-free," Caintic said.
According to the DICT DC No. 001, series of 2022, the processing of applications for registration and accreditation of satellite systems providers or operators and independent tower companies will also be under the purview of the IISED. (PNA)