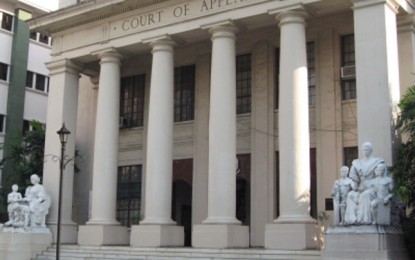 MANILA – The Court of Appeals (CA) has turned down a plea by a former central bank official being sought for extradition by the Hong Kong government for bribery charges.
In a resolution dated April 5, the CA upheld its 2021 ruling against Juan Antonio Muñoz, the former treasury head of the defunct Central Bank of the Philippines, a precursor of the present Bangko Sentral ng Pilipinas.
Hong Kong Special Administrative Region authorities wanted Muñoz extradited to face charges of receiving illegal payments in 1994 while doing business with Moccatta Hong Kong, a subsidiary of the Standard Chartered Bank.
The Supreme Court has ruled in 2016 that Muñoz may be extradited to face charges of seven counts of "conspiracy to defraud." Muñoz is also charged with "accepting an advantage as an agent."
In its ruling, the CA, which denied Muñoz's motion for reconsideration for lack of merit, said the SC had already sustained the granting of the extradition and that the decision became final and executory on December 2017.
"Our conclusion that petitioner's (Muñoz) motion to dismiss before the regional trial court and even the present petition is but a desperate ploy to delay the execution of the above final and executory judgment in the above extradition case is in terra firma." (PNA)