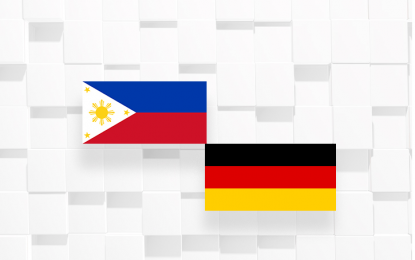 MANILA – Two new labor agreements that will open doors for Filipino workers are being discussed by the governments of the Philippines and Germany, the Department of Labor and Employment (DOLE) announced on Monday.
In a statement, Secretary Silvestre Bello III said the two nations are currently negotiating the possibility of recruiting more Filipino healthcare professionals and the deployment of 31 other skills and professions.
The identified pilot sectors are hotel service, electrical engineering and mechanics, sanitation, heating and air conditioning, and childcare.
He is optimistic that the labor agreements will soon be finalized.
"We are hopeful that the two agreements could come to fruition within the term of President Duterte and mark a significant milestone in the history of Philippine-German bilateral relations," Bello said.
At present, the country deploys Filipino nurses to Germany under the Triple Win Program.
"Since 2013, we have deployed around 1,811 nurses under the Program, which is exempted from the cap on the overseas deployment of Filipino healthcare workers," Bello said during the recent turnover of the German-funded Geriatric Skills Laboratory in Baliuag University in Bulacan.
The Bertelsmann Stiftung Foundation funds the laboratory through the collaboration of the Philippine and German agencies under the Triple Win Program-Global Skills Partnership program.
An expansion of the Triple Win Program, the Global Skills Partnership program provides access to German training through face-to-face, e-learning, and other alternative methods.
Given the aging population in Germany, geriatric care was also identified as one of the priority skills needed by nurses in the European country. (PNA)