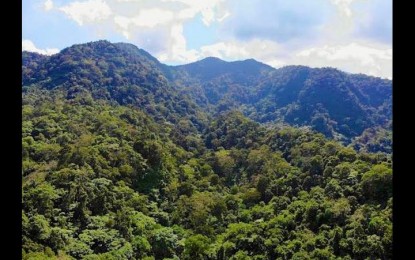 CITY OF SAN FERNANDO, Pampanga – More than 129,000 hectares of denuded forest lands and watersheds in Central Luzon have been rehabilitated since the Enhanced National Greening Program (E-NGP) started in 2011, the Department of Environment and Natural Resources-Region 3 (DENR-3) office here said Tuesday.
Paquito Moreno Jr., executive director of DENR-3, said the E-NGP in the region was strengthened to mitigate the potential impacts of climate change.
"Preserving our forest cover and making more of our forest landscapes intact is an important component of the government's climate change mitigation program," he said in a statement.
Moreno said the agency established more than 3,200 hectares of bamboo plantation in 2021 amid the coronavirus disease 2019 (Covid-19) pandemic.
This, he said, is in addition to the more than 14,000 hectares of bamboo plantations under NGP before the onset of the health crisis.
Moreno said partnership and collaboration with private firms were also strengthened to sustain these plantations, where more than 5,800 hectares of unfunded NGP areas have been adopted by different organizations.
He admitted that the task of ensuring the survival of planted trees needs more manpower and resources that the DENR cannot provide.
"This is where the private sector comes in by adopting established NGP plantations, where the company commits to continue the fight for a better tomorrow," he said.
The DENR has also partnered with families in upland areas, peoples' organizations, the Philippine National Police, Bureau of Fire Protection, and the Philippine Army in the region to monitor the development of plantations and facilitate quick response to forest fires and reported illegal forest activities in NGP areas.
Apart from its ecological value, the NGP has generated 154,055 jobs in the region for plantation maintenance and protection activities.
"We see more jobs being provided to local communities including our indigenous people, especially at a time like this, when the economy is still reeling from the effects of the pandemic," Moreno said.
NGP aims to reforest 1.5 million hectares of denuded lands and watersheds in the country.
It was expanded until 2028 under Executive Order No. 193 to reforest and develop the remaining degraded forest areas nationwide. (PNA)