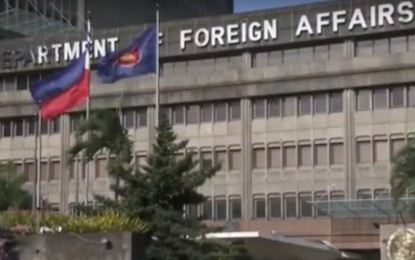 MANILA – The Philippine Embassy in Beijing is now preparing aid packages to be distributed to the Filipinos in Jilin, China that have been reeling from soaring cases of coronavirus disease 2019 (Covid-19).
"The Philippine Embassy in Beijing, China, is preparing assistance to be distributed to the Filipino community in Jilin and other areas under their consular jurisdiction, " the Department of Foreign Affairs (DFA) said in a statement.
"Currently, local travel restrictions prevent the Embassy from traveling to Jilin to visit or check on the community," it added.
Despite this, the DFA assured that the Embassy is closely in touch with the Filipino community leaders in the area.
Filipinos in Jilin may also contact the Embassy directly via email
[email protected]
, and their assistance-to-nationals hotline +8613911180495 for urgent concerns.
China's Jilin province had been hit by a serious outbreak early this year, prompting local authorities to ban its over 24 million population from traveling in and out of the province.
According to local reports, restrictions are now starting to ease and several enterprises have now resumed operations. (PNA)