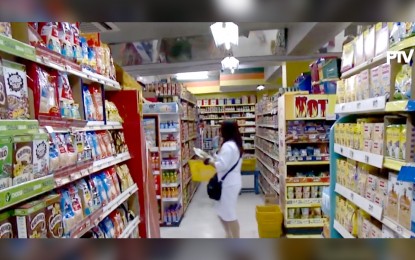 MANILA – Outlook for the fast-moving consumer goods (FMCG) sector is "cautiously optimistic" this year as the pandemic left a prolonged disruption in shopping habits among Filipinos, data, insights, and consulting company Kantar said.
In a virtual press briefing Thursday, Kantar Philippines Worldpanel Division new business director Lourdes Deocareza-Lozano said most Filipinos have drastically reduced their spending over the past two years.
"If you take a look at FMCG, it really dropped significantly. So when we reflect back on the two years, it has been a long journey for a shopper --so from freedom to panic, and then come 2021, it seems like we were expecting that things will be better," Deocareza-Lozano said.
She said the spending activities of shoppers are recovering, but have not yet reached the pre-pandemic level.
Deocareza-Lozano said FMCG spending of households from classes D and E, which comprised 80 percent of the population, were the most impacted during the pandemic.
Classes D and E expenditure on FMCG declined by 12 percent and 11 percent, respectively, bringing the average FMCG spending level of all Filipino households in 2021 lower by 11 percent compared to the spending level in 2019.
"Now for 2022, it's going to be a different picture. We have plenty of reasons to be optimistic," she added.
Among the reasons for a better outlook for this year include the higher gross domestic product (GDP) growth forecast for the Philippines, as well as new shopping habits that Filipinos developed in the past two years, such as value for money, new channel missions, e-commerce, and sustainability.
The return of face-to-face classes will also help in the recovery of FMCG spending.
"The year 2022 will see brands, especially in the FMCG industry, become cautiously optimistic about their growth prospects," Deocareza-Lozano said. "FMCG companies must be able to assess and understand the changing behaviors of Filipinos in order to attract them to choose their products and buy them as frequently as possible." (PNA)