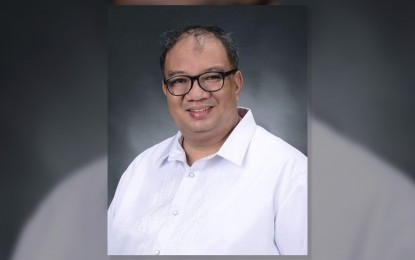 ILOILO CITY – Presidential Communications and Operations Office (PCOO) Undersecretary Lorraine Marie T. Badoy is barraged with harassment suits for doing a good job in exposing the truth about the Communist Party of the Philippines-New People's Army-National Democratic Front (CPP-NPA-NDF).
In a statement released by the Western Visayas Regional Task Force to End Local Communist Armed Conflict (RTF6-ELCAC) on Friday, it said the CPP-NPA-NDF and their front organizations did a counterattack by filing a series of suits against Badoy, who is the most vocal among the spokespersons of the NTF (National Task Force)-ELCAC.
"The STRATCOM (Strategic Communication) cluster became the rallying and the convergence point of former CPP-NPA-NDF cadres who willingly and courageously volunteered to speak the truth. In the process, the Filipino people were informed, were made aware, and were enlightened by the former CPP-NPA-NDF cadres," the statement through task force spokesperson Prosecutor Flosemer Chris I. Gonzales said.
Gonzales added that Badoy does not stand alone for she has the entire national task force behind her.
"She speaks the mind, the will, and the aspirations of the chairperson of the NTF-ELCAC, the President of the Republic of the Philippines. She is doing her job well. And for that, she was attacked by harassment suits," the regional spokesperson added.
Complaints have been lodged before the Office of the Ombudsman calling for an investigation of her labeling several groups and individuals as having linked with the CPP-NPA-NDF.
The CPP-NPA is listed as a terrorist organization by the United States, the European Union, the United Kingdom, Australia, Canada, New Zealand, and the Philippines.
The NDF has been formally designated as a terrorist organization by the Anti-Terrorism Council on June 23, 2021, citing it as "an integral and inseparable part" of the CPP-NPA created in April 1973. (PNA)