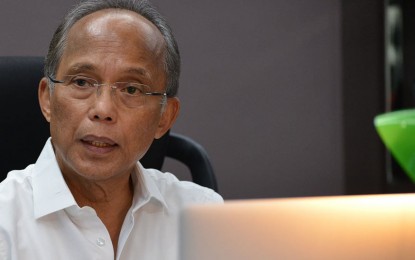 MANILA – Department of Energy (DOE) Secretary Alfonso Cusi is urging Filipinos to continue observing energy efficiency and conservation as petroleum prices in the global market remain high.
According to its Oil Industry Management Bureau (OIMB), the risk of increasing oil prices remains as peace talks between Russia and Ukraine are on a standstill, which weakened hope for resolution to the conflict.
It also exacerbates concerns of a possible European Union (EU) embargo on Russian oil.
"Ongoing discussions on a potential Russian oil ban. While the EU has not imposed a ban on Russian oil imports, French Finance Minister Bruno Le Maire had recently mentioned that an EU-level embargo on Russian oil was possible," it added.
The Organization of Petroleum Exporting Countries and its allies (OPEC+) also expressed that it is impossible to replace the 7 million barrels per day of Russian oil and other liquid exports that would be lost should sanctions or voluntary actions be pursued.
OIMB added that OPEC has low spare capacity of fuels as few countries could maintain capacity in reserve while increasing their production.
Iran could also infuse over 1 million barrels per day in the world market. However, this would only be possible with successful nuclear talks.
"The DOE is closely monitoring global oil supply and price movements, in coordination with our downstream oil industry players. We are working to exhaust all measures that would help uphold consumer welfare during this challenging period," Cusi said.
He added the Philippines is not spared from the impacts of the ongoing Russia and Ukraine war.
"This is why we would like to earnestly appeal to everyone to integrate energy efficiency and conservation into our daily lives to help manage costs," he added. (PNA)