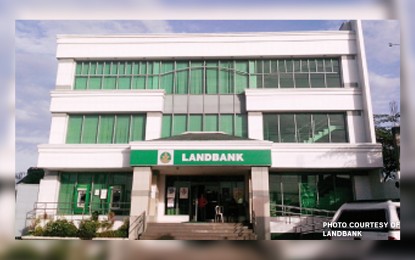 MANILA – State-owned Land Bank of the Philippines (Landbank) launched on Friday its all-in-one payments solution, LandbankPay, aimed at providing additional digital banking channels to its account holders.
During the virtual launch of LandbankPay streamed through the bank's Facebook page, Landbank digital banking sector senior vice president Randolf Montesa said LandbankPay uses the latest technological innovations to provide convenient and reliable financial services to the bank's clients and account holders in line with the government's bid to include more people in the formal banking sector.
"Through LandbankPay, we are expanding access to responsive and affordable financial products and services for our customers, especially those in unbanked and underserved areas of the country," he said.
Montesa said the bank has helped reduce the number of unbanked Filipino adults through its partnership with the Philippine Statistics Authority (PSA) for the Philippine Identification System (PhilSys) or the national ID program.
Under the tie-up, Landbank provides PhilSys applicants transaction accounts and automated teller machine (ATM) cards sans placing the initial deposit requirements.
Montesa said the bank also offers PhilSys applicants who have smartphones the LandbankPay.
"With our launch today, the LandbankPay will join our roster of major digital banking channels," he said.
Among the bank's banking channels are the mobile banking app iAccess, weAccess, LinkBiz portal, and the electronic modified disbursement system (EMDS).
He said these channels have facilitated about 136.3 million transactions amounting to PHP2.45 trillion in 2021. (PNA)