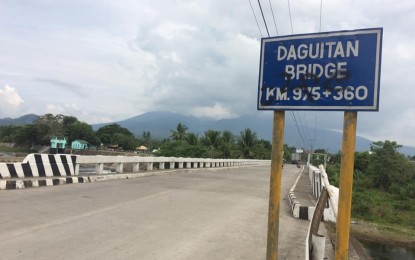 TACLOBAN CITY – The Department of Public Works and Highways (DPWH) has completed the retrofitting and strengthening works of Daguitan Bridge in Burauen, Leyte to make it more resistant to flooding.
In an interview Monday, DPWH 2nd Leyte engineering district chief Leo Edward Oppura said the PHP4.9-million project covers the application of carbon fiber to withstand corrosion, last longer, and require less maintenance.
"Bridge retrofitting and strengthening is necessary to ensure that bridges can survive strong currents of water since the area is prone to flooding," Oppura said.
The project started in November 2021 and was completed last week, according to DPWH.
Built in the 1980s, the bridge is within the route that connects the town of Burauen and La Paz in central Leyte. It forms part of the highway that links the towns of Jaro, Dagami, Burauen, and La Paz.
Daguitan Bridge has a total length of 18.70 meters classified as a permanent bridge under the DPWH list of national bridges. (PNA)