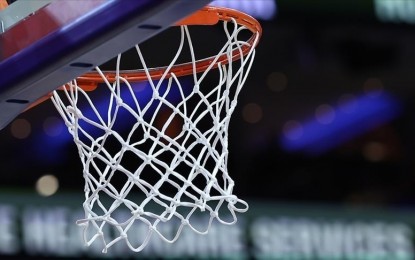 ISTANBUL – The New Orleans Pelicans beat the Phoenix Suns 118-103 to tie the series at 2-2 in Game 4 of their first-round Western Conference NBA Playoffs series on Sunday.
The Pelicans led 25-22 at the end of the first quarter but the Suns had a good start in the second period, building a 29-24 lead.
New Orleans, however, took an 11-point lead at the end of the third quarter, 85-74 as they netted 35 points at Smoothie King Center.
Lithuanian center Jonas Valanciunas grabbed a double-double with 26 points and 15 rebounds to be the key player for the Pelicans at Smoothie King Center.
Brandon Ingram was the highest scorer of the game with 30 points and five assists while CJ McCollum added 18 points and nine rebounds.
For the losing side, Deandre Ayton scored 23 points and JaVale McGee came off the bench to add 14 points.
Meanwhile, the Pelicans performed without Devin Booker, who left Game 2 due to hamstring tightness.
Booker, 25, had a prolific performance in the second clash, producing 31 points in the first half but then was hurt and had to leave the game.
Miami takes a 3-1 series lead over Atlanta Hawks
Miami Heat defeated Atlanta Hawks with a 110-86 score to take a 3-1 series lead in their first-round Eastern Conference playoff series.
Jimmy Butler made a double-double with 16 points and 10 rebounds at State Farm Arena
P. J. Tucker (14), Bam Adebayo (14), Max Strus (12), and Gabe Vincent (11) were Miami's other double-digit scorers.
De'Andre Hunter finished with 24 points for Atlanta.
Denver beat the Warriors to stay alive
The Denver Nuggets claimed a 126-121 win against the Golden State Warriors in Game 4 at Ball Arena, staying alive in the series.
Serbian center Nikola Jokic scored 37 points while Monte Morris produced 24 points for the winning side.
Golden State forward Draymond Green posted a double-double with 13 points and 11 rebounds.
Warriors lead 3-1 and will play their next game at home. (Anadolu)