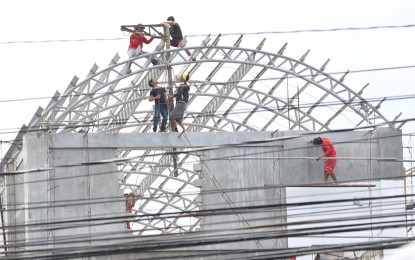 MANILA – One of the country's leading conglomerates hopes that the next administration will pursue more public-private partnership (PPP) projects to sustain the building of critical infrastructures.
Aboitiz InfraCapital, a unit of Aboitiz Equity Ventures (AEV), believes that the country will be able to continue its growth and development through PPP.
Aboitiz InfraCapital president and chief executive officer Cosette Canilao said infrastructure projects have a massive multiplier effect thus the next leadership should continue the government's infrastructure program.
Canilao, former executive director of PPP Center, said the private sector can help in infrastructure building through PPP, now that the government has limited fiscal space due to increasing debts incurred in the past years to fund "Build, Build, Build" projects and for coronavirus disease 2019 (Covid-19) response.
"With the limited fiscal space that the government has, I think PPP is the way to go," she said.
Canilao added PPP infrastructure projects have a great impact on society as these create more jobs for Filipinos.
"So I hope the next administration would pursue PPP once more to pursue the (infrastructure) program of the government," she said.
AEV is allocating PHP69 billion as capital expenditures (capex) for 2022, 152 percent higher than what the conglomerate spent last year.
AEV chief financial officer Manuel "Dmi" Lozano said PHP29 billion, or 42 percent of the total capex, will be spent on its infrastructure business.
This is the first time that the company will be spending a big chunk of its capex on its non-power business units. (PNA)