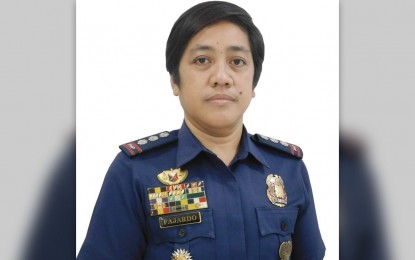 MANILA – Around 20 private armed groups (PAGs), mostly in Mindanao, were dismantled by the Philippine National Police (PNP) as part of its security preparations for the national and local elections on May 9, a police official said on Tuesday.
PNP spokesperson Col. Jean Fajardo said the majority of these PAGs were based in the Bangsamoro Autonomous Region in Muslim Mindanao (BARMM), some of them were members of the local armed groups.
"More or less nasa 20 na yung ating na-dismantle, na-disband, at na-delist po doon sa listahan natin ng mga private armed groups (Around 20 PAGs have been dismantled, disbanded, and delisted from the list of PAGs)," Fajardo said a radio interview on Tuesday.
Fajardo said that based on their investigations, the politicians themselves are hiring the PAG members in connection with the elections.
She said they are continuously conducting investigations on the involvement of local politicians.
"If we have enough evidence against those employing these partisan armed groups, then we will file cases," said Fajardo
The PNP spokesperson said that the National Task Force for the Disbandment of Private Armed Groups (NTF-DPAGs) will be coming out with an official resolution that will delist the three remaining active pre-identified PAGs.
The creation of the NTF-DPAGs is among the peacekeeping initiatives being implemented through the security component of the normalization track under the Comprehensive Agreement on the Bangsamoro.
It is also in charge of policy, planning, and implementation of the program for the disbandment of the PAGs, including coordination with the relevant bodies pursuant to the CAB and other entities as may be necessary, in accordance with the schedule provided in the Annex on Normalization
Fajardo said the PNP, in cooperation with the military, started its operations last year.
Since May last year, then PNP chief Guillermo Eleazar has ordered all police commanders to start running after private armed groups and loose firearms to ensure the peaceful and credible conduct of the election on May 9 this year.
Eleazar was concerned about the private armed groups would be tapped to assassinate political rivals or do the dirty works, especially in raising campaign funds through illegal activities.
"As early as May last year when I assumed the Chief PNP post, inilatag na namin ang (we have laid down the) election security preparations for the PNP to have enough time to ensure the peaceful and honest conduct of elections," said Eleazar, who is now running for senator under Partido Reporma.
"That was the time that we updated the list of private armed groups and in fact, this resulted in the arrest and neutralization of some of them," he added. (PNA)