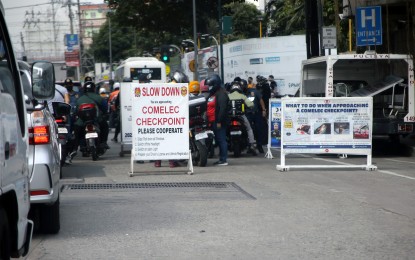 MANILA – Eight areas in Maguindanao and Lanao del Sur on Tuesday were placed under the control of the Commission on Elections (Comelec).
In a statement, Comelec Chairman Saidamen Pangarungan said six municipalities in Maguindanao, and one city and one municipality in Lanao del Sur are now under their control.
The areas are the towns of Buluan, Datu Odin Sinsuat, Datu Piang, Mangudadatu, Pandag and Sultan Kudarat in the Province of Maguindanao.
Also, the City of Marawi City and the town of Maguing both in Lanao del Sur, were declared under Comelec control in addition to Tubaran and Malabang towns.
The places were placed under Comelec control upon the joint recommendation of the Philippine National Police and Armed Forces of the Philippines and Regional Election Director Ray Sumalipao, the Committee on the Ban on Firearms and Security Concerns (CBFSC).
Under Comelec Resolution No. 10757, an area can be put under Comelec control in the following circumstances:
1. History of/or current intense rivalry among contending parties. Such rivalries could motivate people to engage in violent acts;
2. Incidents of politically-motivated violence involving aspirants/candidates and other supporters;
3. Violence may be facilitated by the employment of Private Armed Groups (PAGs); and
4. Serious armed threats posed by the Communist Terrorist Groups (CTGs), and other threat groups including the Bangsamoro Islamic Freedom Fighters (BIFFs), the Abu Sayyaf Group (ASG), the Maute Group, and other analogous threat groups as may be declared by the competent authority, or other paramilitary forces, private armies or identifiable armed bands widely perceived to have committed terrorism, fraud or other election irregularities and threaten or disrupt the holding of free, peaceful, honest, orderly, and credible elections in any political divisions, subdivisions, unit or area.
"As regards to other areas, we are continuously upgrading and updating our assessment status," the poll body chief added. (PNA)