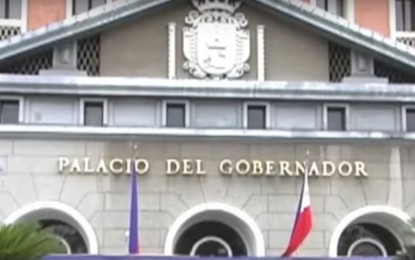 MANILA – The Commission on Elections (Comelec) has allowed the implementation of three government projects including the Fuel Subsidy Program (FSP) worth over PHP1 billion.
In a Comelec Resolution, the Commission en banc has approved the petition filed by the Department of Transportation (DOTr) and the Land Transportation Franchising Regulatory Board (LTFRB) asking to exempt from the election ban the implementation of the subsidy programs.
"Wherefore, premises considered and, after due deliberation, the Commission resolved as it hereby resolves to grant the Petition exempting the following programs being implemented by the DOTR and LTFRB: Fuel Subsidy Program; Public Utility Vehicle Service Contracting Program and Public Utility Vehicle Modernization Program," the poll body said.
The petitioners also submitted the specific amounts to be disbursed during the 45-day election ban period: Fuel Subsidy Program, PHP1,674,601,500.00; Public Utility Vehicle Service Contracting Program (SCP), PHP5,901,500,000.00; Public Utility Vehicle Modernization Program (PUVMP(sad) Tsuper Iskolar Program (Social Support Component) PHP187,152,000.00; Entrepreneur Program (Social Support Component) PHP22,470,000.00; Financing Component PHP1,050,721,000.00.
Aside from the two departments, the poll body also ordered the other agencies, entities such as the Land Bank of the Philippines, the Department of Labor and Employment (DOLE), and the Technical Education and Skills Development Authority (TESDA) involved in the programs, "to individually submit a specific plan for the implementation by specifically pinpointing the beneficiaries, the when and how and likewise to provide documents or reports of previous dole-outs of similar nature."
The FSP was implemented as a means to mitigate the impact of the coronavirus disease 2019 (Covid-19) pandemic and the increasing fuel prices to transport service providers.
It aims to guarantee the viability of public transportation and curb the possibility of a fare increase that will affect the commuting public.
On the other hand, the SCP is a performance-based subsidy for PUV operators and drivers in order to mitigate the effects of the decreased capacity for public transportation in response to the pandemic.
The PUVMP aims to mitigate the impact of the pandemic on the road-based transport industry. (PNA)