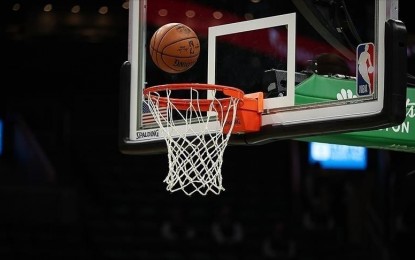 ISTANBUL – Memphis Grizzlies beat Minnesota Timberwolves with a 111-109 result to take a 3-2 series lead in their first-round Western Conference series on Tuesday.
The Timberwolves led 31-28 at the end of the first period but the Grizzlies had a good start in the second quarter, building a 25-24 lead.
Minnesota, however, took an 11-point lead at the end of the third period, 85-74 as they netted 30 points at the FedExForum.
Ja Morant, who won this year's Most Improved Player award, scored the game-winning layup with one second remaining.
The 22-year-old produced 30 points and 13 rebounds in the home victory.
Brandon Clarke grabbed a double-double with 21 points and 15 rebounds, while Desmond Bane finished with 25 points.
For the losing side, Karl-Anthony Towns made a double-double with 28 points and 12 rebounds.
Anthony Edwards helped his team with 22 points.
Heat eliminate Hawks with 97-94 win
Miami Heat claimed a 97-94 victory against Atlanta Hawks to reach the Eastern Conference semifinals.
Bam Adebayo made a double-double with 20 points and 11 rebounds at the FTX Arena.
Victor Oladipo was the highest scorer of his team in the victory with 23 points.
For the Hawks, De'Andre Hunter finished with 35 points and 11 rebounds, but the individual effort was not enough for a win.
Heat forward Jimmy Butler did not play due to his knee injury.
Suns beat Pelicans in Game 5, take 3-2 lead
Phoenix Suns defeated New Orleans Pelicans 112-97 to take a 3-2 lead in the Western Conference first-round series.
Mikal Bridges led the Suns to victory with 31 points while Chris Paul made a double-double with 22 points and 11 assists at the Footprint Center.
Lithuanian center Jonas Valanciunas played with 17 points and 14 rebounds for the losing side. (Anadolu)