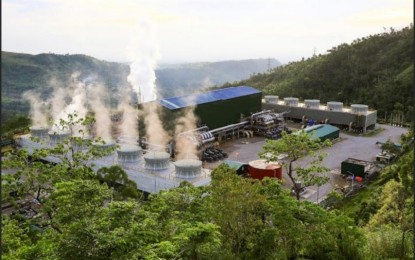 MANILA – A Cebu-based steel manufacturer and property developer is set to be a carbon-neutral firm by 2025 as it completely shifted to renewable energy (RE) by tapping First Gen Corp. as its power supplier.
In a statement Thursday, First Gen said the company is now supplying the total power requirement of Chioson Group of Companies of 2,100 kilowatts (kW) from geothermal power plants of Energy Development Corp. (EDC), a unit of First Gen.
This, as Chioson Group tapped First Gen anew to supply 600 kW of clean energy for Puresteel Manufacturing Corp. in Mandaue, Cebu.
The power supply comes from EDC geothermal plant in Leyte.
Puresteel manufactures and distributes steel products like c-purlins, corrugated sheets, square tubes, rigid steel conduit pipes, and rectangular tubes.
Last year, First Gen and Chioson Group had an agreement to power Chioson Development Corp. (CDC) with 1,500 kW clean energy from EDC's Leyte and Bicol geothermal facilities.
"We offered to partner with the Chioson Group after finding out about its carbon neutrality goal," First Gen vice president Carlo Vega said. "By offering competitive power rates, we can help the Chioson Group pursue its sustainability goal, while at the same time improving its competitiveness in the market."
Aside from geothermal plants, First Gen's RE portfolio include hydropower, wind, and solar. It also owns and operates natural gas facility.
The company has a total of 3,495 megawatts of installed capacity from these power plants.
Puresteel chief executive officer and CDC chief operating officer Bernard Chioson said the company started its green energy just last year.
"Our main reason for switching to RE is to have a cleaner way to produce and manufacture steel. We want to reduce our carbon footprint by using green, renewable energy," Chioson said. (PNA)