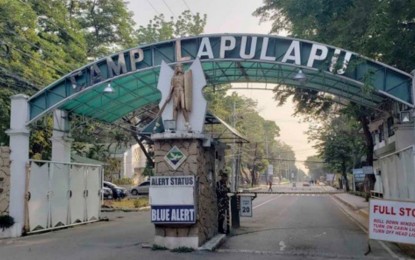 CEBU CITY – Some 2,000 military and police personnel in Central Visayas participated in the local absentee voting (LAV) on Thursday.
Maj. Israel Galorio, public information officer of the Visayas Command (Viscom), said 44 uniformed and civilian military personnel cast their vote.
Of this number, 14 are officers, 29 are non-commissioned officers, and one is a civilian employee.
"So far, all of the personnel approved by the Comelec (Commission on Elections) were able to vote. As of today, the local absentee voting at Viscom has already been terminated," Galorio said. "The whole process went well and the command was able to follow the rules and regulations under the Local Absentee Voting under Comelec Resolution No. 10725".
The Viscom personnel cast their votes using manual ballots, Galorio said, adding that their ballot will be sent to Comelec-Manila for canvassing.
Apart from the military personnel assigned at Viscom, personnel from the two Army Divisions in Capiz and Samar, as well as other Armed Forces of the Philippines (AFP) units in the Visayas, also participated in the local absentee voting.
Meanwhile, the Police Regional Office-Central Visayas (PRO-7) said in a statement a total of 1,751 police personnel cast their votes through absentee voting.
Of the total number of police personnel in the region who joined LAV, 458 are from the Cebu City Police Office (CCPO).
Lt. Col. Wilbert Parilla, CCPO deputy director for operations, said those who joined the absentee voting are not residents of Cebu and could not go home on May 9 to cast their vote in the area where their names have been registered.
Comelec Resolution No. 10725 said government officials and employees, including AFP and PNP personnel and members of the media who are duly registered voters are allowed to vote for president, vice president, senator, and party-list "in places where they are not registered voters but where they are temporarily assigned to perform election duties election day, or in case of media voters who will not be able to to vote due to the performance of their functions in covering, and reporting on the elections". (PNA)