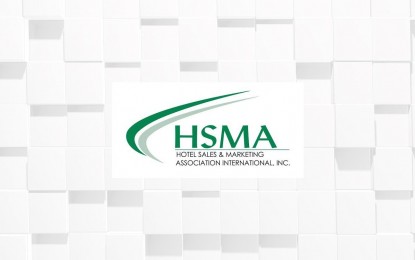 MANILA – The Hotel Sales and Marketing Association (HSMA) is seeing 2022 as a "breakthrough" year for the hospitality sector, with the anticipated arrival of more international tourists in the coming months.
"Quarantine has now passed, we have to move forward and we're getting there slowly, of course not as fast as we would like to, but we're getting there slowly," HSMA Board Chair Margie Munsayac said during the launch of the 8th Virtus Award in Parañaque City on Thursday.
She said pent-up and lockdown-driven demand for travel among tourists particularly places resorts in a "better situation".
"We are getting the resorts filled up, especially on weekends and special holidays. We see, especially for the summer months, we are getting our occupancy normally full for resorts and I believe for some city hotels because staycations are also on the rise," she said.
"I think 2022 will really be our light at the end of the tunnel and 2023 would also be our greatest opportunity to service and receive both international and the domestic market," she added.
By July and August 2022, Munsayac is optimistic more inbound tourists will troop the country, adding that a number of chartered flights from the north Asian market flying to Boracay, Cebu, and Bohol are in the works.
"For the Caucasians and North Asia, expect them to rise for the summer months in the business market," she said.
Munsayac, who is also vice president for sales and marketing at Bluewater Resorts, said the bigger meetings, incentives, conferences, and exhibition (MICE) market is also expected to return.
In Bohol alone, the executive said MICE make up most of the hotel bookings, some of whom are insurance companies, local government units, and groups who were compelled to postpone their national conventions for the past two years.
"Now they are back in destinations such as Bohol. This is what is speeding up Bohol right now and I think this also is what's speeding up most of the National Capital Region hotels," she said.
"These are small MICE markets but now I think (some hotels) are getting inquiries from the bigger MICE market so we remain hopeful, we remain positive that we will break through 2022," she added.
As of April 25, the Philippines received a total of 319,047 inbound arrivals since the borders reopened to foreign tourists on February 10.
The majority or 66,245 of the arrivals came from the United States. Canada and South Korea followed with 15,024 and 14,697, respectively.
Australian, British, and Japanese tourists came next on the list with 14,530; 13,560; and 7,335.
Virtus Awards Chair Rose Libongco, meanwhile, noted that the hotel sector is always on its toes to deal with any possible pandemic-related issues.
She added that the industry is more prepared than in the early days of the pandemic.
"For now we're preparing for the new normal. (Our recovery) will be affected but we will handle it if and when it happens. I'm sure with the learnings of the past two years, hotels will do as they did before, hanap ulit kami ng markets (we'll look for alternative markets)," she said.
The HSMA announced that the 8th Virtus Awards, which recognizes the best among hotel marketing professionals across the country, is now accepting nominations. The winners will be announced during a live ceremony on October 25. (PNA)