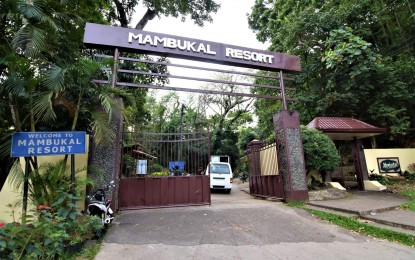 BACOLOD CITY – Negros Occidental Governor Eugenio Jose Lacson on Friday expressed optimism about the revival of the local tourism industry with the increasing number of guests visiting resorts and similar sites in the province.
"We're hoping that our tourism industry will pick up again. Before the pandemic, we were next to Boracay (Island) as far as visitors are concerned. That is the scenario that we would like to reach again," he said in a radio interview.
Lacson said based on reports from the Provincial Tourism Office, resorts and other tourism establishments in Negros Occidental, which are mostly privately owned, are reporting occupancy rates nearing the level before the coronavirus disease 2019 (Covid-19) pandemic.
"On our part, we have opened Mambukal Resort again. More people are visiting there. We intend on improving the facilities of Mambukal," he added.
Rebranded as the Mambukal Resort and Wildlife Sanctuary, the provincial government-owned destination in Murcia town is one of the top tourist destinations in the province.
On April 20, it was opened anew to accommodate the summer crowd for the first time in two years.
It was first reopened last December but was closed after the resort was damaged during the onslaught of Typhoon Odette.
"Mambukal is like a symbol of our tourism. By having a soft opening, we're saying that we're also opening up our tourism, but of course, we continue to ask our visitors to still practice our minimum health protocols," Lacson earlier said.
The southern city of Sipalay, dubbed the "Jewel of the Sugar Island", has also slowly recovered from the health crisis and the destruction of "Odette" last December.
The province's number one in terms of overnight tourist data, Sipalay is known for its beautiful beaches and breathtaking dive sites that draw both foreign and domestic tourists all-year-round.
During the 2021 Negros Occidental Tourism Excellence Awards, it was awarded as the Most Prepared Local Government Unit in Tourism on Covid-19 Responsiveness.
In the north, San Carlos City, with its white sand beaches in Sipaway Island, is also a top tourist destination, placing second in overnight tourist data. (PNA)