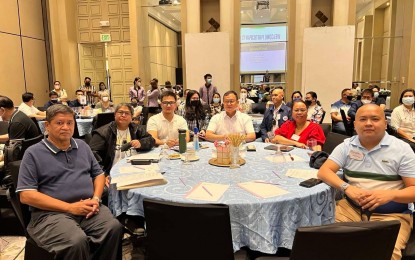 MANILA – The Department of Human Settlements and Urban Development (DHSUD) is readying a smooth transition of various housing projects and programs to the next administration.
A four-day workshop for officials and concerned employees started Monday in Clark, Pampanga to evaluate the department's performance and harmonize priorities for next coming years.
DHSUD said the workshop aims to tackle significant accomplishments for the past years based on identified key results areas, gaps, and challenges in its previous operations.
It aims to use the results as a reference to improve its existing strategies and plans for the housing sector.
"With the nearing transition in government administration, the workshop will also serve as a venue to discuss actions for sustainability as envisioned in existing national plans and sectoral frameworks, especially the Philippine Development Plan and the National Housing and Urban Development Sector Plan 2040," according to a social media update.
The National Housing and Urban Development Sector Plan is a 20-year roadmap that "envisions better, greener and smarter human settlements and urban systems" with banner projects aiming to create spaces, transform spaces into communities, make communities accessible and affordable, and empower communities.
DHSUD Secretary Eduardo del Rosario earlier said the roadmap will provide a continuity of housing programs for the next three administrations, which involves short, medium, and long-term projects.
The first day of the workshop tackled the importance of crafting practical frameworks that will serve as a guide in policy formulation, regulation, coordination, and program development in the housing sector, and eventually during the implementation. (PNA)