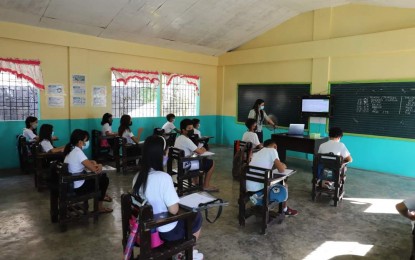 MANILA – The government is eyeing the establishment of vaccination sites in schools to encourage more children to get protected against Covid-19.
During the prerecorded "Talk to the People" of President Rodrigo Duterte aired Tuesday morning, Presidential Adviser on Covid-19 Response, Secretary Vince Dizon, said National Task Force Against Covid-19 chief Secretary Carlito Galvez Jr. already instructed to make coronavirus jabs available in all schools.
Dizon noted that there are enough supplies of reformulated vaccines for the pediatric age group 5 to 11.
"We have about 10 million remaining doses in stock so we have enough vaccines and these can be easily deployed to all our schools for our children," he said.
Department of Education (DepEd) Secretary Leonor Briones also reported that 25,668 public schools and 676 private schools nationwide have already started face-to-face classes.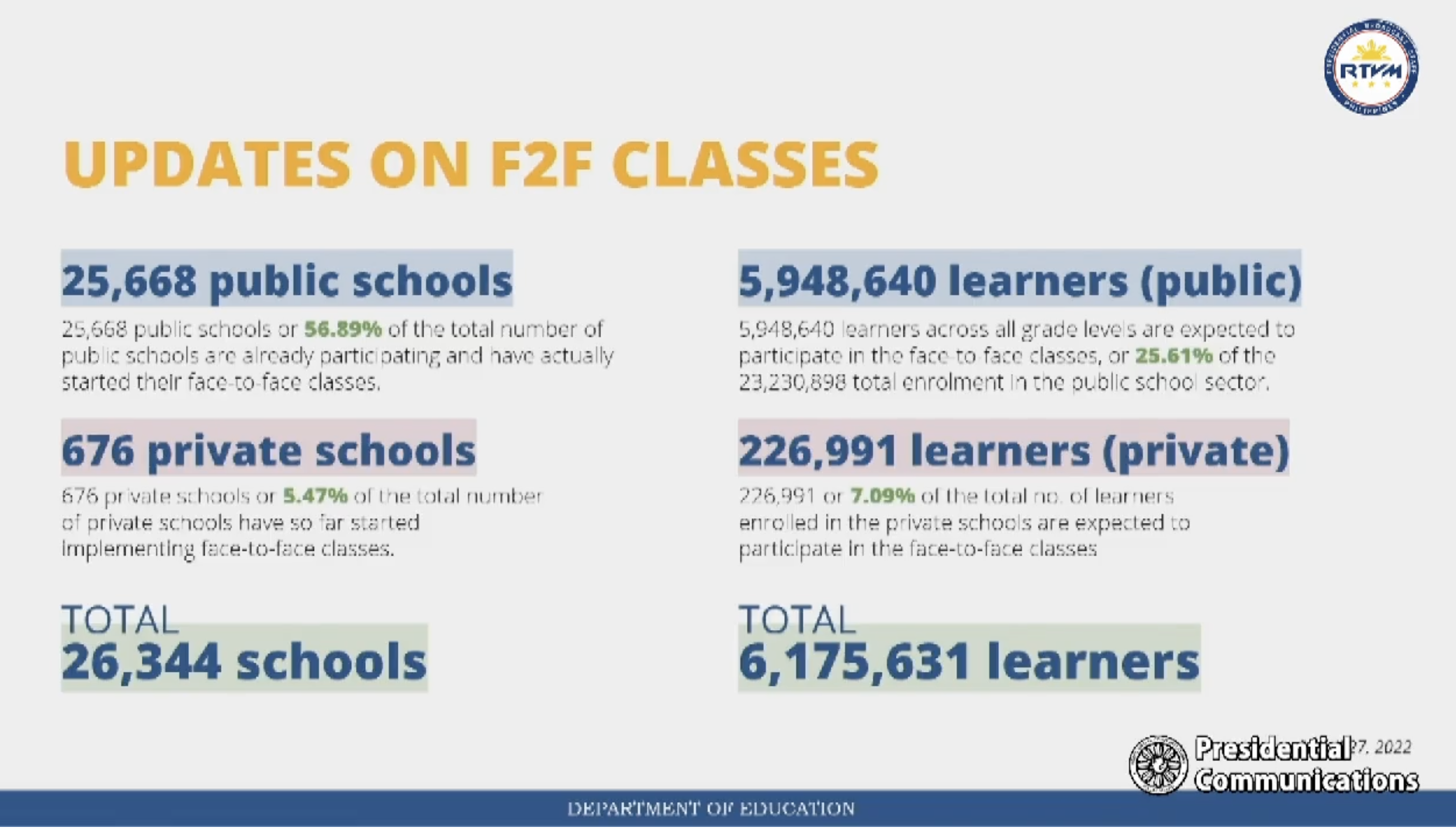 Dizon said the major challenge now is encouraging private schools to engage in face-to-face classes.
"There is some resistance from the private schools and upon the consultations conducted earlier this evening (Monday), it seems that it is a mixture of various reasons and the most compelling of which is that some parents in the private schools are still apprehensive about letting their children go back to face-to-face classes, which of course is the right of every parent," Dizon said.
The government strongly encourages all academic institutions, both public and private, to resume their face-to-face classes.
The President has allowed the face-to-face classes provided that learners will be vaccinated against Covid-19. Thus, the government pushed for the procurement of reformulated low-dosage coronavirus jabs for children 5 to 11 years old, with 15 million doses already delivered.
So far, more than 9.9 million aged 12 to 17 age groups and 2.7 million aged 5 to 11 have been vaccinated with at least the first dose.
About 93 percent of over 947,000 DepEd personnel are fully vaccinated, Briones said. (PNA)