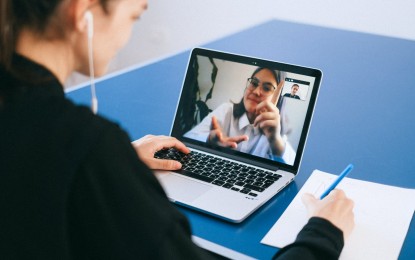 MANILA — As expected, the pandemic boosted demand for protection products after more people saw the necessity to have personal insurance to help their families once an untoward incident happened to the breadwinners.
Massive job losses happened but some generated extra savings because of the work-from-home arrangements.
With the domestic economy continuing to recover, people are also regaining their income sources and this is a plus for the insurance industry, executives of life insurance firms have said.
BPI-AIA chief executive officer Surendra Menon said workers in the tourism sector are slowly getting their jobs back or have found new job opportunities and this will "in itself, create a multiplier effect across the economy and a positive attitude towards what the future looks like."
"I'm very positive that this will actually boost the number of people who will have disposable income without forgetting the need for protection," he said.
Menon said that much as people want to get insurance coverage, cashflow inflow issues, especially during the pandemic, prevented them from getting insurance.
"Now, with the positive outlook and cashflow in their pockets, we fully expect that this will boost our economy significantly. And, therefore, the purchasing power and the growth, especially in the middle income level," he said.
Micheas Dumlao, a registered financial consultant and an agent of Pru Life UK, said increased savings because of work-from-home arrangements for some workers is a plus for their capacity to acquire protection products.
In an interview by the Philippine News Agency on Tuesday, Dumlao said additional time saved from daily commutes, as well as utilization of online facilities, also boosted sales for the insurance sector.
From an average of meeting with two clients daily pre-pandemic, Dumlao said he is now able to have up to five virtual client meetings daily.
He said safeguards are put in place, such as a photo of the insurance agent doing a presentation to a client, as proof that they are doing legitimate business and as a copy of their IDs.
Dumlao said they also electronically send a copy of the insurance coverage proposal to the prospective clients so that the latter can check it even before the virtual meeting.
These innovations, he said, are big pluses on meeting more clients without the issue of traffic congestions and location.
"The opportunity to do virtual meetings opened not just a window but a door. This is a big help especially here in Metro Manila because of the issue with traffic before the pandemic," he added.
Dumlao said an insurance agent cannot immediately gain a client in one sitting "unless the client is firm on getting one immediately" thus, he needs to do follow-ups.
Asked for insurance claims during the pandemic, he said there were few clients who did because they got sick, but not necessarily of the coronavirus disease 2019 (Covid-19).
"But some made partial withdrawal from the investment portion of their insurance policies because their businesses suffered," he added.
Dumlao said most of his new clients are breadwinners who want to secure the future of their families for any eventualities.
He said there are some clients who get additional policies to increase their coverage or to have higher investments, which they can withdraw in the future without affecting their insurance.
"So, it's the awareness of the losses from not having insurance coverage plus digitalization of processes that really increase sales during the pandemic," he added. (PNA)