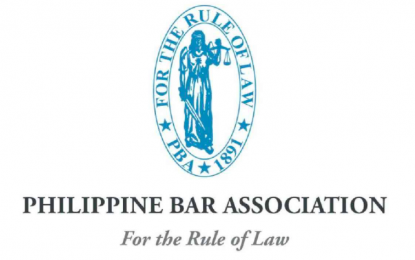 MANILA – The country's oldest voluntary national organization of lawyers on Thursday called on candidates to ensure clean elections this Monday.
In a statement, the Philippine Bar Association reminded bets and their supporters that "while to win is the goal of every campaign, let it only be through fair and just means."
The group urged them to "ensure fair and safe access to the polls for every voter; maintain respect for local and national elections officials; protect public school teachers who are frontliners in safeguarding our votes; and remind their supporters to exercise patience and understanding as this democratic exercise unfolds."
About 65.7 million locally registered voters and 1.69 million overseas voters will cast ballots for the president, vice president, and 12 seats in the Senate.
There will also be elections for the 316 seats in the House of Representatives; 81 governors and vice governors, and 782 seats in provincial boards of all provinces;146 city mayors and vice mayors, and 1,650 seats in city councils in all cities; and 1,488 municipal mayors and vice mayors, and 11,908 seats to municipal councils in all municipalities.
The lawyers' group called on candidates to be mindful of the significance of the right to suffrage to democracy.
"May all of them be reminded that to seek public office is to seek the public's trust. And the authority to govern only emanates from a proper ascertainment of the will of our sovereign people," it said.
The PBA traces its roots to the Colegio de Abogados de Filipinas organized on April 8, 1891 and the bar association organized by American lawyers in the Philippines in 1900. (PNA)