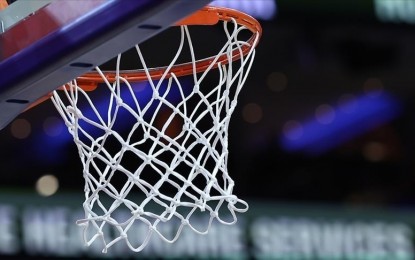 ANKARA – The top-seeded Phoenix Suns had a 2-0 lead in the West Semifinals with a 129-109 win over the Dallas Mavericks late Wednesday.
Despite being down at halftime with a score of 60-58, the Suns sealed a comfortable win after dominating the fourth quarter with a 40-26 lead.
The 12-time All-Star Chris Paul and Devin Booker combined for 58 points to power the Suns to the Game 2 victory at the Footprint Center.
Booker played with 30 points and Paul added 28 points.
Jae Crowder finished with 15 points. Mikal Bridges put up 11 for the winning side.
Luka Doncic's 35-point performance was not enough for the Mavericks, while Reggie Bullock added 16 points.
The Suns will visit the Mavericks in Dallas for the Game 3 late Friday.
Heat takes 2-0 lead
The Miami Heat defeated the Philadelphia 76ers 119-103 for a 2-0 lead in the Eastern Conference semifinal matchup.
Bam Adebayo added 23 points, while Jimmy Butler finished with 22 points and 12 assists to contribute to the victory at the FTX Arena.
Having scored 10 of his points in the fourth quarter, Victor Oladipo finished the night with 19 points. Tyler Herro added 18 for the Heat.
Tyrese Maxey had 34 points, Tobias Harris scored 21 and James Harden played with 20 for the Philadelphia 76ers.
Game 3 of the series will be held in Philadelphia late Friday.
Herro is Sixth Man of the Year
Miami Heat guard Tyler Herro has been named the 2021-22 Kia NBA Sixth Man of the Year for his contributions in a reserve role, the NBA said Wednesday on its official website.
The 22-year-old guard won the award after receiving 488 total points and 96 first-place votes from a global panel including 100 sportswriters and broadcasters.
Cleveland Cavaliers' forward Kevin Love took second place with 214 points while Phoenix Suns' forward Cameron Johnson was third with 128 points.
A player had to have come off the bench in more games than he started to be eligible for the award.
Herro averaged 20.7 points, 5.0 rebounds and 4.0 assists in 32.6 minutes in 66 games (10 starts) in his third NBA season. He scored the highest average for a reserve in NBA history with 20.8 points per his bench-started games. (Anadolu)