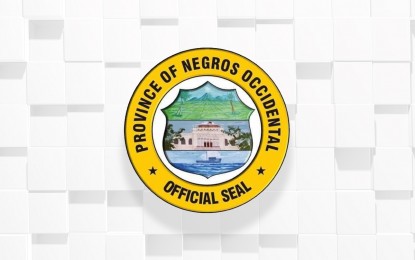 BACOLOD CITY – A total of 34 candidates running for local and congressional posts in Negros Occidental are unopposed in the May 9 elections, based on the data of the Commission on Elections (Comelec) on Monday.
These include 11 contenders for city and municipal mayors and 13 others running for vice mayoral posts.
According to Comelec, an unopposed candidate needs at least one vote to be proclaimed the winner.
Mayor Nicholas Yulo of Bago City, which is part of the fourth district, has no challenger as he seeks a third and last term from 2022 to 2025.
In a statement, Yulo said he voted at Ramos Torres Dulao National High School together with his wife Jarie at 8 a.m.
Yulo's running mate Vice Mayor Ramon Torres is also running unopposed.
Also without opponents for mayor in the fourth district are reelectionists Jose Maria Alonso of Pontevedra and Lorenzo Suatengco of Pulupandan.
Suatengco substituted for his father Antonio, who passed away in February this year, and who had also served as mayor and vice mayor for several terms since 1988.
Alonso and Suatengco's respective running mates for vice mayor, reelectionist Jimmy Gavan and outgoing Mayor Miguel Antonio Peña, are both lone aspirants.
Neighboring Valladolid's Vice Mayor Roel Yogore is seeking reelection also without an opponent.
In the first district, mayoral candidates also expected to assume the seats are reelectionists Renato Gustilo of San Carlos City and Laurence Marxlen de la Cruz of Don Salvador Benedicto.
For vice mayor, Gustilo's running mate Christopher Paul Carmona and De la Cruz's brother Nehemiah Joe de la Cruz Jr., both reelectionists, also have no opponents.
Calatrava vice mayor Florido Dinapo has no challenger for a new term.
In the second district's Sagay City, Vice Mayor Narciso Javelosa Jr. and Second District Rep. Leo Rafael Cueva, both on their last terms, are running unopposed for mayor and vice mayor, respectively.
Cadiz City Vice Mayor Lilia Decolongon is a sure winner while in the neighboring Manapla, Mayor Manuel Escalante III and Vice Mayor Edgar Pagayonan, are looking forward to another term.
In the third district, reelectionist Mayor Marvin Malacon of E.B. Magalona is unchallenged for his final term.
Also in the sixth district's Ilog town, brothers John Paul and Renato Rafael Alvarez are seen to retain the mayoral and vice mayoral seats, respectively.
In Sipalay City, where siblings, Mayor Maria Gina Lizares and Vice Mayor Oscar Montilla Jr., will likely remain in the top posts until 2025.
In the municipality of Cauayan, reelectionists Mayor John Rey Tabujara and Vice Mayor Anna Liza Soriano, who are brother and sister, also have no challengers.
Meanwhile, four congressional bets, including three incumbents, along with six reelectionist board members are running unopposed.
Eyeing seats in the House of Representatives are reelectionists Gerardo Valmayor Jr. of the first district, Juliet Ferrer of the fourth district, outgoing Sagay City Mayor Alfredo Marañon III of the second district, and former deputy speaker Mercedes Alvarez of the sixth district.
For provincial board members, without challengers are Rommel Debulgado and Araceli Somosa (first district); Sixto Guanzon Jr. and Samson Mirhan (second district); and Valentino Miguel Alonso and Jeffrey Tubola (sixth district). (PNA)