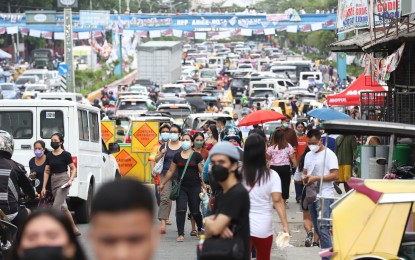 MANILA – Swing voters or those who were undecided on who they will elect prior to the polls would come from social class D or those living in relative poverty, political analyst Prof. Dindo Manhit said Monday.
Manhit said it would be difficult to determine what population would make a switch but the fact remains that the biggest chunk of voters belongs to the low-income class.
"Ang malaking swing sa atin ay Filipinos who are described socio-economically as low income. Sila 'yung swing vote. Kung saan sila papanig, diyan din pupunta ang nakararaming boto natin (The biggest swing will be those who are described as socio-economically low in income. They are the swing vote so the elections would be mostly decided on who they will vote for)," he said in the PTV "Hatol ng Bayan" 2022 interview.
With survey results dominated by presidential aspirant Ferdinand Marcos Jr., Manhit posited the particular group may have leaned toward the former senator.
University of the Philippines professor and political analyst Jean Encinas-Franco, in a separate interview, said a political dark horse is unlikely to emerge anymore.
"Parang malayong mangyari. Napakalinaw ng narrative dito sa election na ito (I don't think it would happen anymore because the narrative in this election is very clear)," she said.
In the final Pulse Asia survey conducted late April, Marcos maintained his lead as most preferred presidential candidate with 56 percent while Vice President Leni Robredo was a far second with 23 percent. (PNA)