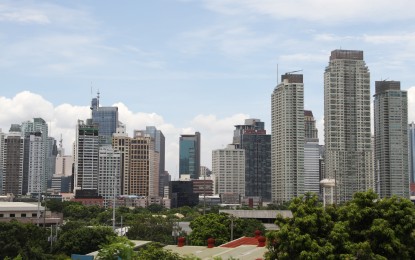 MANILA – The Makati Business Club (MBC) is looking forward to collaborate with both public and private sectors to ensure that the economic recovery will be sustained in the next quarters even with a change in the administration.
This, as the government reported Thursday that gross domestic product (GDP) growth for the first quarter of the year hit 8.3 percent.
The MBC said it is currently gathering recommendations, especially in areas of job creation and infrastructure development, to be presented to the incoming administration and the Congress.
"MBC calls on the new government to invest in reforms with long-term impact, such as boosting investments in infrastructure (with the help of private sector), developing an education 'catch-up' plan, and reskilling and upskilling the workforce," the business group said in a statement.
Like the outgoing administration, among the lingering challenges to the economy that should be addressed by the next leadership include the rapid increase in prices of commodities due to the ongoing Russia-Ukraine war and the high national debt.
"MBC looks forward to collaborating with government and other stakeholders on short-term and long-term solutions to sustain the Philippines' road to recovery. MBC is gathering business sector recommendations on job creation and infrastructure development which will form the economic and infrastructure blueprints that we will present to the incoming administration and Congress," MBC said. (PNA)