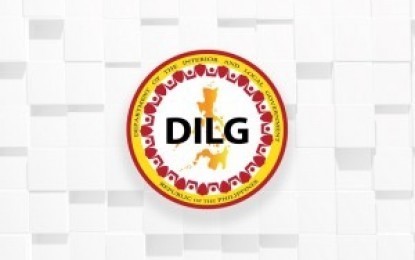 MANILA – The Department of the Interior and Local Government (DILG), including all its attached agencies, welcomed the announcement that former Metro Manila Development Authority (MMDA) chairperson, Benjamin "Benhur" Abalos Jr., will be appointed as its next secretary.
In a statement on Saturday, DILG Secretary Eduardo Año said they are confident that Abalos, a former mayor of Mandaluyong City, will be able to provide good direction and leadership to both the interior and local government sectors in scaling up the performance in peace and order, public safety, and local governance for the benefit of the Filipino people.
"We have worked closely with Chairperson Abalos during the height of the pandemic and we have seen how he ably steered the Covid-19 pandemic response in the National Capital Region which has resulted in the downward trend of coronavirus cases and the successful rollout of the vaccination program," the statement read.
Año said they are hopeful that Abalos will continue and build on the ongoing campaign against criminality, illegal drugs, corruption, and communist terrorism that DILG has focused on and which has reached unprecedented heights of accomplishment in the past six years.
"We commit to work closely with him and his transition team for the smooth turnover of responsibilities, especially with the implementation of full devolution to local government units (LGUs) which started this year," he added.
Executive Order (EO) No. 138 signed by President Rodrigo Duterte last year mandates the full devolution of basic services and facilities from the national government to LGUs, including the increased share of LGUs in all national taxes and revenues.
A Committee on Devolution oversees and monitors the implementation of administrative and fiscal decentralization goals of the EO; resolves issues and concerns that may arise in the implementation of the EO; ensures the elimination of any regulatory or fiscal controls on the automatic release of LGU shares; and adopts mechanisms to ensure the continuous delivery of public services by the national government agencies and LGUs, among others.
Abalos stepped down from his MMDA post in February to head the campaign of President-elect Ferdinand Marcos Jr. He is also part of the transition team.
"I would like to express my deepest gratitude to our President-elect, Ferdinand "Bongbong" Marcos Jr., for trusting me with the Department of the Interior and Local Government. At this time when there is a strong call for our nation's unity, the DILG will play a paramount role in promoting peace and order and in bringing together our local government units," Abalos, who is also a lawyer, said in a statement on Saturday.
Marcos spokesperson, lawyer Vic Rodriguez, said the process has started to search for the most competent and qualified officials for Cabinet positions of the incoming administration.
He assured in a press briefing on Friday that all applicants for different positions will undergo thorough vetting process to make sure that they are in line with the President-elect's program of government.
Vice President-elect Sara Duterte has accepted the offer to head the Department of Education. (PR)