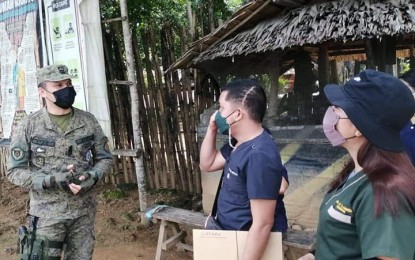 ZAMBOANGA CITY – Additional checkpoints have been established here to prohibit the entry of live hogs, pork products, and by-products, allowing only those with veterinary health certificates.
The Office of the City Veterinarian (OCVet) on Saturday was still waiting for the result of the confirmatory tests of three blood samples that tested positive for African swine fever (ASF) at the Regional Animal Disease Diagnostic Laboratory (RADDL) of the Department of Agriculture in Ipil, Zamboanga Sibugay.
The confirmatory tests were done at RADDL General Santos City as the Ipil laboratory has no equipment to determine if the viral infection is due to ASF, hog cholera, and porcine reproductive respiratory syndrome, which all have similar signs and symptoms.
Dr. Arnedo Agbayani, assistant OCVet chief, does not foresee a shortage of meat products since a local shopping mall, which has its own ASF-free farm in Koronadal City, can supply up to 60 percent of the local market demand.
Checkpoints were established in Barangay Tagasilay to monitor entry from Vitali District.
Vitali District is one of the seven veterinary districts in the city and is composed of Barangays Tigbalabag, Taguiti, Tumitus, Vitali, Tagasilay, Mangusu, Tictapul, Limaong, Licomo, and Sibulao.
A checkpoint was also placed in Barangay Licomo, the city's boundary on the east coast.
Agbayani said one of the three blood samples came from Barangay Mangusu.
Zamboanga Sibugay had earlier reported ASF cases in R.T. Lim, Titay, Buug, Alicia and Ipil towns.
"In the meantime, we are taking proactive measures pending the result of the confirmatory examination," Agbayani said in an interview.
The confirmation and declaration of ASF will be done only by the Bureau of Animal Industry. (PNA)