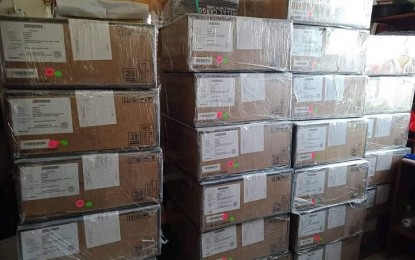 MANILA – An official of the Commission on Elections (Comelec) has proposed a random manual audit of the vote-counting machines (VCMs) and secure digital (SD) cards that encountered issues during the May 9 polls.
Comelec spokesman lawyer John Rex Laudiangco on Saturday said Commissioner Marlon Casquejo is pushing for the conduct of a random audit to the Commission en banc.
"We initiate our own investigations and audits also to check what happened; to get the best practices; how do we improve for the next elections," Laudiangco said in a press conference.
The Commission and the Comelec Advisory Committee (CAC) met to discuss the issues encountered by the VCMs during the May 9 Election Day.
"Again, just initially, just a summary of the things discussed with the CAC. The common issues of the VCMs are very minor, scanner that needs cleaning, having to activate the printer, flickering LCD and most of them are paper jams. Paper jams are resolved by cleaning, by repositioning the VCM, by making sure the VCM is properly placed on the receptacle," Laudiangco said.
"All the technical issues were resolved through diagnostics and calibration. The calibration to ensure proper reading through the timing marks. The other problems are minor issues, failure to connect the connectors properly, failure to connect batteries, failure to connect the AC plugs. The other issues are procedural. Incorrect procedure to initiate..." he added.
On the other hand, as to the manual audit of SD cards, the poll body spokesman noted that they cannot immediately start the activity.
"As to the random technical audit of SD cards, we will have a timeline. We will be able to conduct the audit after the period for filing of election protest since after proclamation under the rules those who will file election protest have 10 days to file their protest," he said.
"So we have to give way to that 10 days if the courts will be needing the SD cards. In the event we did not receive any potential election protest we will be proceeding with random technical audit of the SD cards," the Comelec spokesman added. (PNA)