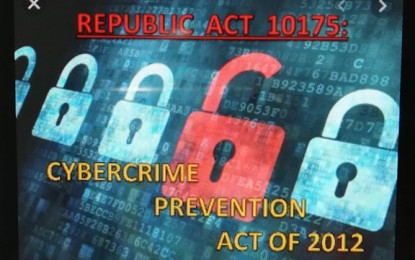 MANILA – Urban planners are urged to integrate cybersecurity investments in smart city blueprints to avoid attacks on the operational technology infrastructure of the country's future smart cities, a cybersecurity firm said.
Cyfirma president for delivery and operations Saurabh Lal told the Philippine News Agency that it is critical to integrate cybersecurity investments during the planning stage for a smart city, and not after all digital technologies are already in place.
"If you don't take them into account while at the planning stage—because this is what we call shift left approach—considering all these pieces when you are designing, not later on that," he said. "If you don't do that, I think chances are that you will have a very rude shock."
Lal added that with the pandemic accelerating the adoption of digital technology and the government's vision to build smart cities across the country like the New Clark City in Central Luzon, investment in cybersecurity in the Philippines is projected to grow faster.
On top of the New Clark City project —the country's largest smart city project— the Department of the Interior and Local Government (DILG) cited last year at least six smart city projects that the government is eyeing to pursue.
These are the Command Center Upgrade and E-government Services in the City of Manila; Bus Rapid Transit System and Digital Traffic System in Cebu City; and Converged Command and Control Center and Intelligent Transportation and Traffic Systems with Security in Davao City.
"If I can attack the operational technology infrastructure of the smart city and just change the chemical composition of water being supplied. Imagine the impact it can do if I can basically go and tinker around with health data of the overall population. Imagine that sitting far away, I bring down the ATM networks or bring down the electricity grid. That is why cybersecurity considerations are real because of the external threat landscape," Lal said.
He said that with the rise of smart cities in the region, the government and firms have to consider investing in cybersecurity that will look into not only internal threats, but also external threats.
"Because remember, it's the weakest link that breaks the chain," Lal added. "That's why we keep saying that (the) external threat landscape is very, very important. Don't just look inwards, look outwards. That is the key." (PNA)