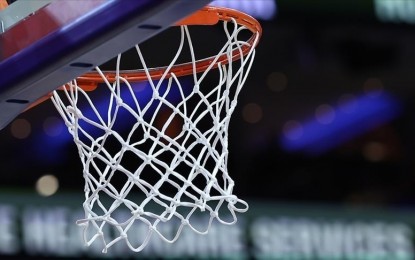 ANKARA – The Boston Celtics beat 2021 champions the Milwaukee Bucks 109-81 on Sunday to reach the NBA Eastern Conference finals.
Boston won the semifinal series 4-3 to face the Miami Heat in the finals, which will start Tuesday at Miami's home court FTX Arena.
On Sunday, the Celtics were led by US power forward Grant Williams as the 23-year-old scored 27 points against the Bucks at Boston's TD Garden.
Boston star Jayson Tatum was one of the key players for his team's big win, scoring 23 points.
In addition, Tatum's teammate Jaylen Brown racked up 19 points.
The Bucks' Greek superstar Giannis Antetokounmpo missed a triple-double at Boston.
The 27-year-old small forward tallied 25 points, 20 rebounds and nine assists.
Milwaukee point guard Jrue Holiday added 21 points and made eight assists. But the Bucks were unable to avoid the away loss that resulted in a semifinal elimination for the defending champions. (Anadolu)