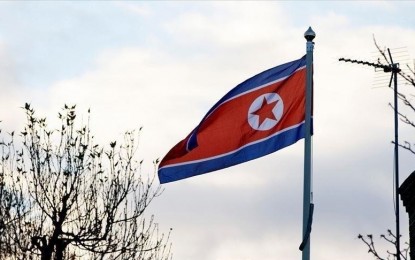 ANKARA – North Korea reported 392,920 people with "fever" and eight related fatalities over the past 24 hours amid a growing Covid-19 outbreak, local media reported on Monday.
The total number of people with "fever" rose to 1.21 million since the first such case was reported in late April, according to KCNA Watch, which did not disclose exactly how many Covid-19 cases have been found.
With eight more fatalities, the death toll rose to 50.
On Sunday, North Korean leader Kim Jong-un chaired a high-level meeting of the Political Bureau of the Central Committee of the Workers' Party of Korea and discussed epidemic prevention measures.
He criticized the Cabinet and health sector over the shortage of medicine in pharmacies in the capital Pyongyang and ordered an immediate supply of medicines from the state reserve medicines, according to KCNA.
Meanwhile, South Korean President Yoon Suk-yeol has offered to help and provide vaccines and other necessary supplies if Pyongyang agrees to accept.
"We must not hold back on providing necessary assistance to the North Korean people, who are exposed to the threat of the coronavirus," Yonhap News Agency quoted Yoon as saying during his first budget speech at the National Assembly.
Last week, North Korea confirmed its first cases of COVID-19 in the country and imposed a nationwide lockdown.
North Korea is among the few countries that did not report any cases since the pandemic began more than two years ago.
North Korea's prevention strategy relied on a complete border shutdown since January 2020.
The World Health Organization has no records of any Covid-19 vaccinations in the country of 25 million, with Pyongyang having turned down repeated offers of vaccine supplies from the international community. (Anadolu)