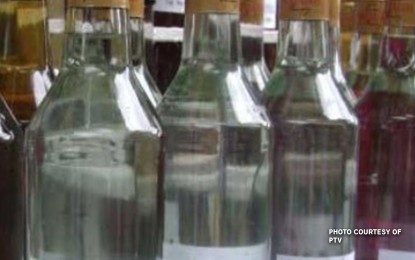 MANILA – The field test kit to detect methanol contamination in lambanog is expected to be completed by August, an official of the Department of Science and Technology in Calabarzon (DOST 4-A) said Monday.

"We target the field testing to be completed by August. Then we will get intellectual property protection, then work for its commercialization. Our plan for the region is for the local producers of lambanog to benefit from the production while we are waiting for technology adopters," DOST 4-A Director Emelita Bagsit told the Philippine News Agency.

The DOST funded the project for PHP1,074,900, while the Cavite State University (CvSU) provided counterpart funding of PHP1,324,900 for the project.

Bagsit said to date, there is no specific instrument that the local distillers could use to trace or detect contamination in methanol.
"They rely on a traditional method wherein they discard the first drops of lambanog since the first few milliliters of lambanog in the distillation process are high in methanol content. Aside from that, they are not using other instruments for quality assurance purposes," she said.

Local distillers, she said, do not have access to instruments to test or determine the methanol level of their products before they reach the market.
"Only those lambanog brands that have LTO (license to operate) and Certificate of Product Registration have the product testing, but this is not yet included in the requirements for business registration," Bagsit added.
In 2019, the Food and Drug Administration (FDA) issued an advisory about mass hospitalization "allegedly due to drinking distilled coconut sap, locally known as lambanog."

"Based on the available data (Philippine Coconuts Authority in 2019), there were only 14 (lambanog producers) that have a certificate of product registration from the FDA. That means there are more fly-by night operations, making it more dangerous to have a high level or permissible content of methanol (in lambanog)," Bagsit said.

She said there may be existing kits, but these are imported and quite unaffordable from the micro to small businesses.
"The average person goes to local sellers for lambanog. More than just an innovation, this methanol detection kit project is a solutions-driven project that aims to address issues like lambanog poisoning," Bagsit said. (PNA)