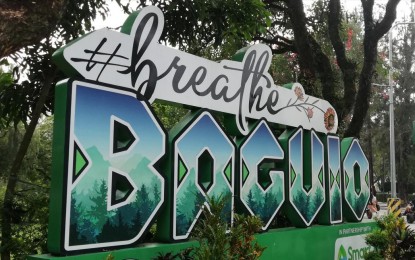 BAGUIO CITY – Mayor-elect Benjamin Magalong on Tuesday said his second term in office will be focused on preventing "urban decay" from further eating up the country's summer capital.
A National Economic and Development Authority (NEDA) study in 2019 showed the city was going towards urban decay, which it said has to be addressed with viable solutions and the help of the community.
The mayor had earlier said that urban decay is a process in which a previously functioning city, or city area, falls into disrepair and disuse whose common indications are abandoned buildings and empty plots, high unemployment levels, high crime rates, and an urban landscape that is generally decrepit and desolate.
Magalong, whose first term began on June 30, 2019, said that "[my] first term was used to plan and come up with well-thought and strategic solutions for problems like urban decay that include the implementation of 31 priority projects."
He described 12 of those projects as "catalytic."
"The projects will have a significant impact on the environment and provide barangay officials and residents whatever resources they need to plan out and create livable communities," Magalong said.
The mayor said that the barangays will be tasked to plan out their roads, pathways, drainage and sanitation systems, and open spaces for parks and recreational facilities in their respective communities.
An earlier list provided by the city information office showed that the 31 projects referred to by the mayor include: Market development; intermodal transport terminal which is one of the catalytic projects to address traffic, high carbon emission, and mobility concerns; slaughterhouse modernization with a cold storage facility of the triple-A standard; multi-level parking and commercial building at the Baguio Fire Station site to fix parking problem at City Hall; satellite markets; underground parking at the athletic complex; and construction of super health centers to make them fitted for accreditation of the PhilHealth-accredited.
There will also be projects that will promote health and wellness like the continuation of parks development, barangay hall projects, youth convergence, an indoor sports complex, athletes' quarters, tennis court rehabilitation, and a 24-kilometer sidewalk rehabilitation project.
The city government will pursue road recovery and road widening projects, improvement of the traffic control system, and smart mobility transportation system.
Limited water, which was among the issues raised in the 2019 urban decay study will also be addressed with the recycling system that is part of a bulk water project with a target of 10 million liters a day.
Also on the list are the waste-to-energy project, the phases 2 and 3 of the city's eco-park at the former open dumpsite, the digital transformation center project, increase in internet capacity from100mbps to 1-4 gigabytes.
The mayor said that the plans will be pursued in the remaining weeks of his first term and will continue to the next three years of his administration as mayor-elect of this summer capital. (PNA)