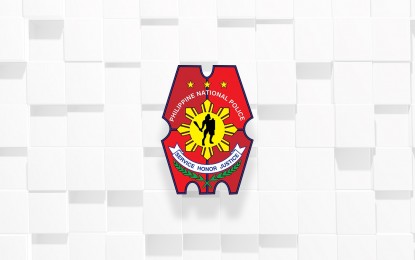 MANILA – Some 12 ranking police officials were included in the latest reorganization of the Philippine National Police (PNP).
Brig. Gen. Lawrence Coop of the PNP Directorate for Personnel and Record Management (DPRM) will be the next Chief of the Supervisory Office on Security and Investigation Agencies (SOSIA) of the Civil Security Group, while Brig. Gen. Constancio Torayan Chinayog Jr. was designated as Deputy Director of DPRM. (CSG)
Another police official getting a new assignment is Brig. Gen. Sidney Villaflor of CSG will be the Deputy Director for Logistics, while Brig. Gen. Jonnel Estomo will be the next Acting Deputy Commander of the Area Police Command (APC) in Southern Luzon, replacing Brig. Gen. Emmanuel Peralta.
Brig. Gen. Oliver Enmodias, chief of the Integrity Monitoring and Enforcement Group (IMEG), will be the new deputy director of the APC Eastern Mindanao. Brig. Gen. Samuel Nacion will replace Enmodias as new IMEG chief.
Taking the helm as Acting Director for Information and Communication Technology Management is Brig. Gen. Emmanuel Peralta, while Brig. Gen. Jon Arnaldo was assigned as Director of the National Police Training Institute.
Col. Christopher Birung was assigned to the Philippine National Police Academy (PNPA) and Col. Joseph Arguelles was assigned to DPRM.
The revamp took effect on Wednesday (May 18).
Meanwhile, the PNP-Anti-Cybercrime Group will be having a new director on May 24 -- Brig. Gen. Bowenn Joey Masauding, replacing Brig. Gen. Robert Rodriguez, who will be named as Acting Director for Personnel and Records Management.
Col. Wilson Ueta will be assigned as Officer-in-Charge of the Office of the Senior Executive Assistant of the Office of the Chief, PNP. (PNA)