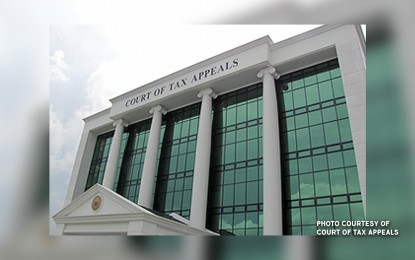 MANILA – The Court of Tax Appeals (CTA) denied the Davao City Water District petition seeking refund of over PHP40.38 million in payments made in 2014 for taxes due from 2003 to 2011.
In a decision promulgated May 6, the CTA turned down the utility's suit on the refund of the amount which is the total of its basic franchise tax paid for years 2003, 2006, 2007, 2009, and 2011.
In 2015, the water district filed a claim for refund, asserting it should not be considered a "franchise grantee" subject to a franchise tax.
It cited among other things that a "franchise" is not necessary for its operation as a water utility and that as "a part of the government machinery, it is not subject to franchise tax".
Ruling otherwise, the CTA said as a water utility, it is considered as having derived its franchise from the law authorizing it to engage in the business activities specified under the said law.
"It is apparent that petitioner (utility) franchise tax payments were not erroneously or illegally collected," the court said in denying the firm's petitions for lack of merit.
The Davao City Water District is a government public water utility formed under Presidential Decree No. 198, otherwise known as the Provincial Water Utilities Act of 1973, to supply and deliver potable water in Davao City. (PNA)