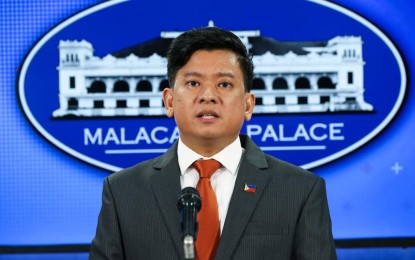 MANILA – The Presidential Communications Operations Office (PCOO) is not in any way involved in the temporary suspension of the official website of Malacañang, which is currently undergoing updates in its content, an official said Wednesday.
Acting deputy presidential spokesperson and Communications undersecretary Michel Kristian Ablan said the now defunct Presidential Communications Development and Strategic Planning Office (PCDSPO) used to manage the website until it was turned over to the Office of the President (OP).
President Rodrigo R. Duterte, through Executive Order No. 111, abolished the PCDSPO to streamline operations.
"Hindi po kasi kami yung subject matter expert doon po sa (We are not the subject matter expert on) malacanang.gov.ph because it contains historical information and data and so that's the reason, we transferred it back kasi wala na po yung PCDSPO (because the PCDSPO was abolished)," Ablan said in an interview over Teleradyo.
On Monday, the Presidential Museum and Library (PML), on its official Facebook page, said the website is temporarily inaccessible due to updates in its content.
"Please be informed that, contrary to reports that it has been deleted, the website malacanang.gov.ph is merely suspended following measures to update the content therein and improve its security features," the PML said on its official Facebook page.
The PML also assured that all historical records are intact.
"Rest assured that the contents of the said website have not been compromised and will be made available to the public at the soonest possible time. Thank you," it added.
The PML is in charge of preserving, managing, and promoting the history and heritage of the Philippine presidency.
Former Presidential Communications Development and Strategic Planning Office Undersecretary Manolo Quezon III and some netizens earlier expressed concern that the website suddenly became inaccessible just days after the May 9 elections saw presumptive president Ferdinand "Bongbong" Marcos Jr. leading the presidential race. (PNA)