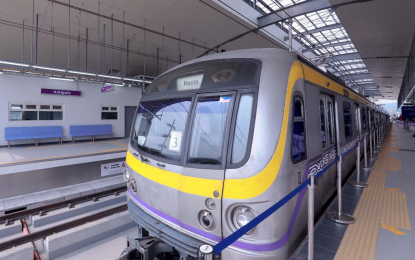 MANILA – Around 90 percent of all elevators and escalators in Light Rail Transit Line 2 (LRT-2) stations have been restored and are now operational.
As of Thursday, the Light Rail Transit Authority (LRTA) -- the operator and maintenance provider of the LRT-2 -- have so far restored 66 or 91.67 percent of its 72 escalators and 36 or 90 percent of its 40 elevators.
"The rehabilitation and repair of station escalators and elevators is in line with the LRTA's efforts to improve the accessibility of the rail service for the riding public, particularly the elderly, pregnant women, and persons with disabilities (PWDs)," the Department of Transportation (DOTr) said in a Facebook post.
DOTr Secretary Arthur Tugade earlier called for the "immediate repair" of all inoperative LRT-2 station escalators and elevators and the blacklisting of some LRT-2 suppliers.
The LRT-2 is a metropolitan rail service running along 17.69 kilometers of tracks and 13 stations -- from C. M. Recto in Manila to Masinag in Antipolo City. (PNA)