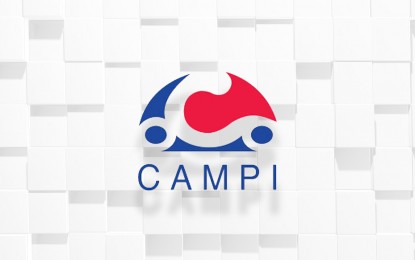 MANILA – The Chamber of Automotive Manufacturers of the Philippines, Inc. (CAMPI) has welcomed the proposal to suspend the most-favored-nation (MFN) tariff on completely built-up electric vehicles, as this will help the growth and adoption of e-vehicles in the country.
In a statement, CAMPI said the proposal to bring down e-vehicle tariffs to zero will complement the Republic Act 11697 or the Electric Vehicle Industry Development Act (EVIDA).
CAMPI president Rommel Gutierrez said EVIDA and the proposal to suspend the MFN tariff, as well as other initiatives that will liberalize the e-vehicle sector, would advance the development of the industry, which is currently at an early stage.
"CAMPI supports all e-vehicle technologies including hybrid electric vehicles, plug-in hybrid electric vehicles, and battery electric vehicles. All (of) these have potential for fuel consumption reduction and vehicle emission mitigation in the mid- to long-term,'' Gutierrez added.
He said the industry group is also looking forward to the gradual electrification of private vehicles by offering a whole range of original equipment manufacturer (OEM) e-vehicles.
"OEM e-vehicle technologies are backed up by years of research and development. It cannot be oversimplified by focusing only on one component of e-vehicle drivetrain system. The performance of OEM e-vehicles is measured in accordance with international standards,'' Gutierrez added.
The industry group has been active in promoting the adoption of e-vehicle technologies since 2009.
"While there are many factors affecting the wide-spread adoption of e-vehicles, the group is optimistic that EVIDA and the zero-percent tariff proposal puts the automotive industry in the right direction in terms of vehicle electrification,'' CAMPI said. (PNA)