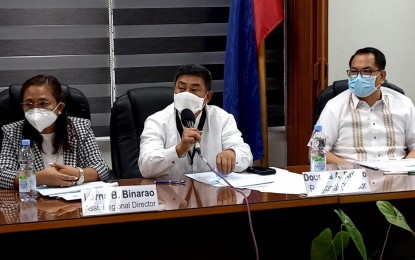 BAGUIO CITY – An official of the Bureau of Internal Revenue in the Cordillera Administrative Region (BIR-CAR) on Wednesday expressed hope that the Commission on Elections (Comelec) will submit a tax clearance in the filing of candidacy, starting with the next polls.
BIR-CAR regional director Douglas Rufino said the additional requirement will make future candidates appreciate the need to pay their taxes, along with the Comelec-required submission of the statement of contribution and expenditure (SOCE).
"There are some who submit SOCE for compliance purposes and nobody knows whether the declaration is correct or accurate based on their actual contribution received or their expenses," he said.
"Some of those who lose in the election no longer bother to submit a SOCE. But if a tax certificate becomes a requirement, candidates will have to make sure they pay taxes that will be reflected in their SOCE," Rufino added.
Rufino said aside from a tax clearance, the Comelec should also require the payment of an environmental fee which, later on, could be used to pay personnel who will take down election materials.
"This will not only assure that the election paraphernalia will be removed, but will also allow the government to hire workers for the purpose," he said. (PNA)