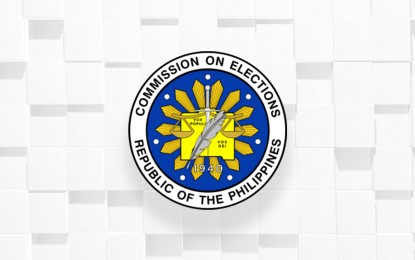 MANILA – The Commission on Elections (Comelec), sitting as the National Board of Canvassers (NBOC), may proclaim the winning party-lists in the May 2022 polls next week.
Comelec acting spokesperson John Rex Laudiangco said the proclamation will be done immediately after the holding of the scheduled special elections in Lanao del Sur.
"We could proceed with it (proclamation) immediately after the May 24 special elections in Lanao del Sur. We could proceed, hopefully, on May 25 with the proclamation of the winning party-lists," he said in a press briefing on Thursday.
When asked if the proclamation will be done fully or partially next week, Laundiangco said, "At this point, anything is possible. We are confident that, based on projections, it is possible that the Shanghai votes will no longer affect the results, or, if at all, it will be at the bottom part."
"The intention of the Comelec is really to do a complete 63 seats," he said.
The Comelec earlier announced that it will be holding partial proclamation of winning party-lists on May 19 at the Philippine International Convention Center (PICC) Forum Tent in Pasay City, but it did not push through.
This after the NBOC decided to wait for the results of the special polls in the 12 barangays in Lanao del Sur and in Shanghai, China, as the votes remain material to the computation of winners for the party-list.
The 1,991 voters in Shanghai have yet to hold elections due to the lockdown by the Chinese government because of the pandemic.
Figures from the latest National Tally Sheet for party-lists show that six groups have so far met the 2 percent threshold – ACT-CIS (2,109,022 votes), 1-Rider Party-list (1,000,343 votes), Tingog (886,431 votes), 4Ps (836,294 votes), Ako Bicol (816,255 votes), and Sagip (779,542 votes). (PNA)