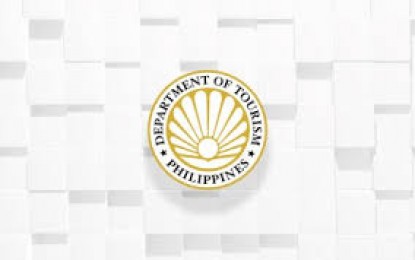 BACOLOD CITY – The tourism industry in Western Visayas, home to Aklan's famous Boracay Island, is expected to fully recover from the impact of the coronavirus disease 2019 (Covid-19) pandemic by 2024, based on the projection of the Department of Tourism (DOT).
DOT-6 (Western Visayas) Regional Director Cristine Mansinares said on Thursday they have projected this given the certain considerations identified through the assistance of the agency's experts.
"We're looking that we can fully recover by 2024, but with the current situation, probably we can speed things up," she said in an interview over the Provincial Capitol's Radyo Negrense.
Mansinares said the flight routes and roll-on, roll-off trips in the region are now starting to return.
The DOT-6 official noted that on Boracay Island, the region's top tourist attraction, there is also an increase in the number of workers which is associated with the increasing number of tourists visiting the destination.
"It is a positive indication that the tourism economy is slowly getting back to its feet," she added.
Mansinares, a former tourism officer of Negros Occidental, said she is also optimistic about the additional number of flights at the Bacolod-Silay Airport, which shows there is already a demand for travel.
She said the DOT-6 is also looking at the return of flights from Clark, Pampanga to Negros Occidental.
"We are hoping to reestablish the flights from Clark, which has already reopened. It's an international hub so we wanted to connect Negros Occidental and the rest of (its) cities and municipalities to Clark," Mansinares said.
She also said that through the DOT's partnership with the Department of Labor and Employment and the Small Business Corp., they were able to provide financial and loan assistance to pandemic-hit tourism workers and micro, small and medium enterprises in Western Visayas.
This week, Negros Occidental and Guimaras are staging major tourism-related events for the first time in two years.
In Negros Occidental, the Lakbayanihan Tourism Fair 2022 is being held until May 29 at the Ayala Malls Capitol Central in this city.
The Manggahan Festival 2022 in Guimaras was also held until May 22 to mark the island's 30th year as a full-fledged province. (PNA)